Centralisation is an effective move in the case of elective surgery – but is it such a good idea when it comes to maternity and emergency services? David Walker and Anne Garden ask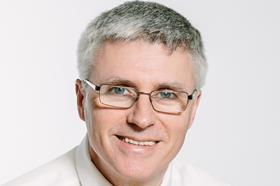 Following the Bristol paediatric heart surgery scandal 16 years ago there was quite rightly an impetus to improve patient safety through the centralisation of these services in a small number of centres of excellence. For elective surgery the case is clear.
There is no doubt that centralisation has improved outcomes and public and patient opinion is clearly in favour of quality over proximity. In recent years however, there has been a move for further centralisation in other services where the evidence base for safety, cost and acceptability to patients is less certain.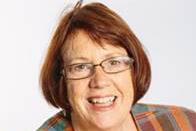 Recently, in The Guardian, the president of the Royal College of Obstetricians and Gynaecologists made the case for centralisation of maternity services into larger units using the argument that this would be safer because we have too few expert staff to support the current number of units.
I agree with David Richmond's call for a public debate on the issue but I would like to see a discussion which goes beyond the Royal College view of what comprises a safe service in terms of staff numbers and experience.
Proximity matters
Unlike elective surgery, our public consultations suggest that for very acute services such as maternity and accident and emergency, the public value proximity very highly. I think in part this is because they take a more holistic view of the configuration of services than the Royal College experts, who often seem to take a clinician-focussed metropolitan view, which seems to ignore the concerns of people living outside of large cities in areas without easy access to teaching hospitals and urban support services including transport systems.
The public value proximity very highly
For a woman facing the prospect of giving birth in a rural community, the safety of the obstetric services she receives is very important. She wants to be sure that expert staff will be available in the unit if they are required and that the experience of the delivery will be personalised and rewarding.
She also wants to know that she can get there in time should an emergency arise.
Extended transfer times to hospital reduce the quality of patient experience, but they also affect clinical outcomes. When we are considering the quality of clinical care provided in a unit, we must also consider the clinical outcomes across the whole system.
Centralising services may reduce the risk of mortality and morbidity for those accessing the services but it may increase the risks for those who find themselves unable to access the services in a reasonable time.
Urban-rural divide
The costs of transporting patients are often a minor consideration in urban areas where ambulance journeys are short and there are economies of scale and small marginal costs in increasing the number of journeys following service reconfiguration. In rural areas the equation is very different.
The closure of a consultant-led unit in a small town may result in many more journeys which can dramatically affect the workload of a local ambulance service with consequential effect on other emergency response times. The smallest incremental increase in such a service, the addition of a single ambulance to improve response, may have an annual cost greater than the cost of employing an entire rota of consultants, and all to the detriment of the patient experience.
In rural areas we may need different types of clinical staff to those required in cities
In South Cumbria and Lancashire we have gone to great lengths to listen to and understand the views of our public and the users of our services and we think they deserve to be listened to every bit as much as the Royal Colleges. They want high quality services but they don't want to feel at risk because the services are too distant to be reliably accessible.
So how should we respond to the centralisation agenda?
I think one avenue which requires further exploration is the degree to which current change proposals are built around the profession rather than the patient. In any other industry we would be looking at what the customer needed or wanted and trying to provide that service at a reasonable cost.
The Royal College view appears too focussed on the needs of consultants. Rather than base plans on how many consultants and middle grades we currently have, surely a better approach is to ask what skills we need to provide the service that the public actually want and train a workforce to meet that need.
In rural areas we may need different types of clinical staff to those required in cities. Perhaps the ever increasing sub-specialisation of consultants provides better care in big centres and indeed meets the career aspirations of many clinicians, but it may not be the best solution for the substantial part of the population who live outside of these areas.
A broader approach
Perhaps we need a cadre of acute care clinicians who are more generalist in their training who can practise safely across a broader range of emergencies so that patients can be treated and stabilised close to home and referred in to centralised specialist services only when those sub-specialisms are actually needed. The vanguard sites are increasingly designing services based on the needs of specific communities.
Training and maintaining skills for these services may be challenging but the problems are not insurmountable and could be embedded within the community model. The use of digital technology could allow real time support to remote areas from specialist units, providing expert input and the shared management of patients at risk.
The one size fits all consultant model may be out of date and we need to start to align the training of clinicians, in all specialties, to meeting the needs of the population. Midwifery led obstetric units produce good outcomes in low risk women but the conversion of a consultant-led unit to a midwife-led unit in a rural and remote area means that high risk women may have to move pre-emptively to be close to a consultant-led unit often at great personal financial cost which may not be considered in economic option appraisals.
Any women needing unexpected urgent consultant intervention in such an area is at risk of a poor clinical outcome. For rural areas there must be a safe option when things go wrong.
The one size fits all consultant model may be out of date and we need to start to align the training of clinicians to meeting the needs of the population
Finally, it is worth considering the state of medical workforce planning in the UK which to an extent is driving this agenda. At present we have national shortages in a number of medical specialties such that trusts around the country are poaching staff from each other, embarking on ambitious international recruitment exercises and paying huge fees to recruitment consultancies in order to fill their vacancies.
Trusts are also having to pay outrageous agency fees to maintain services because there are not enough clinicians to go around. Instead of trying to fit a service model around the current availability of senior medical staff, we should be designing the service we need within the budget that we are prepared to fund and then we should train and recruit a workforce to match.
Perhaps there is a need for a body other than the Royal Colleges to decide what the postgraduate training for doctors should look like. Royal College guidance is increasingly difficult to implement in all but the largest urban centres.
Their focus is increasingly on very specialised training and service delivery models. In some areas of the country the NHS needs clinicians with a more general training and more flexible models for delivery.
The National Maternity Review makes the case for different models in rural and remote areas. It may be that such models might be even more widely applicable.
Professor David Walker is medical director and Professor Anne Garden is non-executive director at University Hospitals of Morecambe Bay Foundation Trust