Innovative ways of reporting and analysing medical errors will go a long way to improving patient safety, writes Lord Ara Darzi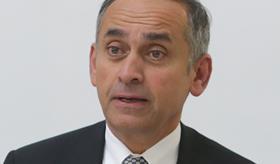 Over the last decade there has been a series of tragic cases highlighting the scale of medical errors and the harm they cause to patients. We cannot say with certainty how many patients are harmed in NHS care, though some estimates suggest around 3.6 per cent of all deaths in hospital are avoidable.
But while there is now widespread awareness of the problem and a determination to address it, there is much less clarity about how to identify, report and learn from significant incidents. The first task is to collect and interpret the data.
Data collection
Since 2004, the National Reporting and Learning System (NRLS) has amassed 12 million patient safety incident reports, casting a "wide and shallow net" across the NHS, to create the world's most comprehensive database of patient safety information. More than 400 alerts have been issued, warning of dangers such as misplaced nasogastric tubes.
However, the NRLS is still evolving. It is estimated that only one in 10 incidents is reported overall.
Evidence from the aviation industry shows that as reporting levels rise, the number of serious incidents declines.
Researchers conducted a study of the NRLS between 2013-15 to see what worked to ensure it reached its full potential. This revealed confusion about how and what to report.
We need a new approach that provides a learning system at local level and a reporting system at national level
Minor incidents such as falls were of importance to local risk managers while rare and serious adverse events demanded action at national level. The existing reporting system used by most NHS trusts was described as "slow, clunky, not intuitive" and there was inadequate feedback to reward staff who spent precious time uploading details of an incident.
All these factors were found to deter reporting.
Part of the problem is that national and local data are lumped together. We need a new approach that provides a learning system at local level and a reporting system at national level.
The core purpose of the national patient safety information system should be to track the number of incidents of unsafe care nationally, in the same way that we track waiting lists nationally. Frequently occurring incidents, on the other hand, should be directed towards local improvement bodies.
New technology and behavioural insights have made this possible by simplifying and speeding incident reporting. Staff only have to report once and mandatory data about serious and rare adverse events are funnelled automatically to the national dataset while more basic incidents are funnelled to local risk managers.
The online resource – CareReport – which we have developed at the Institute of Global Health Innovation, allows staff to report incidents on their smartphones or tablets and is therefore a frugal option for the NHS. It is also available as an app.
Piloting has shown the app is intuitive and easy to use, with clear definitions and examples, and notifies the reporter when their report is read, followed up and acted upon, increasing engagement. It has been designed to reduce reporting errors and includes a free text box in case there are details the questions did not capture.
Analysis is important
To improve the quality of the data captured we have begun investigating methods of analysing free text – the richest source of information about incidents – using advanced techniques in natural language processing. This has enabled us to pick out instances of harm from the terms contained within the free text.
This could be helpful in removing some of the subjectivity involved in classifying events and accurately flagging the most worrying cases. Our computer programme was able to pick out cases of harm with 85 per cent accuracy having been "trained" by clinicians to distinguish what was true harm from what was not.
Hark allocated tasks via smartphone (instead of the conventional pager) and speeded response times by 37 per cent
In a further effort to improve patient safety, we have developed a digital platform called Hark, for managing and prioritising the many different clinical tasks that medical staff must perform on hospital wards – from conducting routine blood tests to administering intravenous medications – with the aim of identifying patients at risk of rapid deterioration and intervening before it is too late.
In pilot trials at St Mary's hospital, supported by funding from the National Institute for Health Research, Hark allocated tasks via smartphone (instead of the conventional pager) and speeded response times by 37 per cent.
To take this technology to the next phase we are now combining our medical expertise with the technical expertise of the world's leading data scientists at Google DeepMind, the internet giant's artificial intelligence research arm based in Kings Cross. It is the first time that a Google company has agreed a substantial deal to acquire a technology developed in the NHS.
Sustainable future
Technological advances in the last decade are transforming our approach to patient safety, limiting the burden on staff, reducing human error and increasing engagement. CareReport is expected to improve reporting rates, increase security and yield information that is easier to analyse for the NRLS and Hark will help deliver care on the wards more quickly, more safely and better.
In these ways we can look forward to improving the quality of care we provide while at the same time helping to forge a more sustainable future for the NHS.
Lord Ara Darzi is a surgeon and director of the Institute of Global Health Innovation at Imperial College London. He was a Labour health minister from 2007-9.