Patient safety campaigner James Titcombe gives his reaction to MPs' report on why the health service is still so slow to heed the lessons of the past
Last week, the Public Administration and Constitutional Affairs Committee (PACAC) published a report titled Will the NHS Never Learn?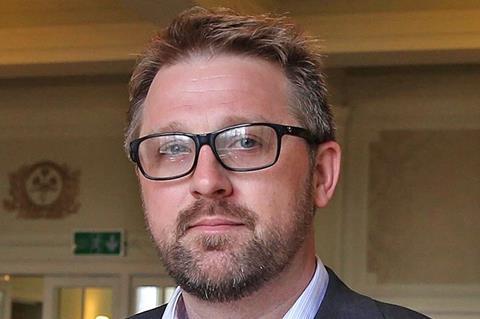 The report followed the publication of a report from the Parliamentary Health Service Ombudsman (PHSO) in 2016; Learning from Mistakes: an investigation report by the Health Service Ombudsman into how the NHS failed to properly investigate the death of a three-year old child.
This report was the second investigation by PHSO into the tragic case of Sam Morrish, whose death from sepsis was found to have been avoidable. The report demonstrated systemic problems with clinical incident investigations in the NHS in England and highlighted the following issues:
1. A defensive culture.
2. A lack of competence and sufficient independence in the conduct of NHS investigations into potentially avoidable harm and death.
3. Poor coordination and cooperation between NHS organisations involved in investigations, and failure to collectively identify and act on lessons.
4. Insufficient involvement of families and staff in NHS investigations.
The PACAC report concludes that despite many other reports highlighting similar issues "…there is precious little evidence that the NHS in England is learning."
Why has progress been so slow?
A recent paper from Mary Dixon-Woods and Peter Pronovost suggests that one reason why progress has been slow in healthcare can be attributed to what is described as the "problem of many hands".
"The problem of many hands is now understood to arise in many contexts where multiple actors – organisations, individuals, groups – contribute to the performance seen at the system level, but no single actor can be held responsible for the overall outcome."
The paper describes the many different actors who have an influence on patient safety "…healthcare organisations and healthcare workers and their professional bodies and governmental agencies, but also manufacturers and suppliers of drugs and equipment, charities and foundations, patient advocacy groups, political representatives and political parties, insurers and payers, regulators and accreditors, professional associations, the legal system, information technology vendors, and many, many others."
The paper argues that such networks find it difficult to coordinate interactions and that single individuals or entities can rarely be held responsible for failures at a collective level. The overall effect "…is that the kind of system-level action needed to manage risk effectively is frustrated."
Whilst local quality improvement processes and projects are important, the paper argues a need to recognise that "…some patient safety problems need to be solved at a scale greater than the individual hospital or practice."
So what are the solutions?
The UK government has announced a range of policy measures in England in recent years including the establishment a new Healthcare Safety Investigation Branch (HSIB). The PACAC report welcomes the establishment of HSIB but calls for strengthened "safe space" (the protection of evidence collected during an investigation from use in other processes such as legal, regulatory or disciplinary action) and legislation to ensure HSIB is truly independent. The report makes recommendations in the following areas.
A system-wide 'just culture'
For a learning culture to flourish, reporting incidents and being candid about mistakes need to be encouraged and healthcare staff need to be confident that the response to genuine human error will not focus on individual blame, but on system learning. Of course, there must always be accountability in the rare cases where individuals have acted recklessly or have covered up.
As discussed earlier though, the need to improve culture in the NHS has been highlighted repeatedly over the last 20 years with limited evidence of progress, so what do we need to do differently?
The PACAC report endorses the recommendation from other reports for the government to establish a Just Culture Taskforce "…to help the leaderships of NHS England and NHS Trusts to embed the learning-focused culture within the NHS in England…the taskforce should seek to establish a consensus on just culture policy across the whole of the NHS in England, expressed in the development of protocols between the legal, regulatory, and complaint handling bodies."
Improving local competence
The PACAC report supports the recommendation made by the Care Quality Commission (CQC) that training should be provided to staff across the health service in England on how to conduct investigations. The report recommends that HSIB should work with national education bodies to ensure that training is effective in building up local investigative capacity.
Measuring improvement
The PACAC report welcomes initiatives by NHS Improvement to improve the culture of NHS organisations, but expressed concerns about the "…relative dearth of knowledge and experience about how Trusts can develop more open cultures and particularly how Trusts, who are struggling to be more open and to learn from investigations, should develop practical strategies for improvement."
'Changing healthcare to a truly open and learning organisation is complex and hard, but has there ever before been a time of so much consensus and momentum for change?'
The report recommends that HSIB and NHS regulators are given the power to "…set out how plans to coordinate the various initiatives being taken across the health service with regard to improving the investigative culture…" and that this "…should become part of a wider effort to structure the health service's efforts to tackle the blame culture."
Is this enough?
The paper by Dixon-Woods and Pronovost concludes by arguing that a "…top-down, centrally-imposed dystopia of standardisation and enforcement may not be the answer to many challenges that arise…" and "…instead, much is likely to be achieved by making those in healthcare accountable to each other through more horizontal, cooperative structures".
The paper states that "…local projects are prone to uniqueness bias (the often flawed assumption that every situation is singular and requires a different solution) and may wastefully start from scratch every time. A given hospital is rarely the first to have a problem…"
The question the PACAC report asks is 'will the NHS never learn?' The history of recommendations from previous inquiries and reports suggests that changing healthcare to a truly open and learning organisation is complex and hard, but has there ever before been a time of so much consensus and momentum for change?
There is now clarity that in order to make progress, the NHS as a whole needs to invest in building capacity and expertise in local investigations and improvement, that a system wide approach to understanding and cultivating a "just culture" is needed, that we need to recognise that some safety issues exist at a collective level and require coordinated responses across the system and that healthcare organisations needs to find new ways of sharing the learning and evaluation from local patient safety issues and improvement initiatives.
If we can make significant progress in these areas, then the answer to the question posed by last week's PACAC report must at least be that there is now hope.
James Titcombe OBE became involved in patient safety following the loss of his baby son due to failures in his care at Morecambe Bay Trust in 2008. Formerly the national adviser for safety for the Care Quality Commission, he is now a patient safety specialist working for Datix.