Trust complains to G4S about standard of cleaning services
This is despite audits showing required standards have been met
Specific action plan created for Fairfield General Hospital
COMMERICAL: A Manchester acute trust has raised formal concerns with a contractor about "poor standards of cleaning" at its hospital sites.
According to November board papers, Pennine Acute Trust has escalated the concerns to a regional director for G4S, which has held the five year cleaning contract since April 2013.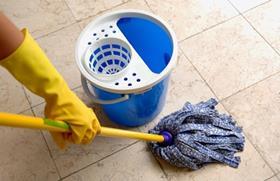 This is despite internal audits showing there had been "no red rated areas" between July and November, and indicating that required "national cleaning standards" were being met.
A report to the trust board said: "Issues relating to poor standards of cleaning have unfortunately been noted at all sites, despite the required scores being achieved overall.
"Concerns about overall contract performance and standards on all sites have been formally escalated by the trust to the G4S regional director.
"The trust expects to see an improvement in performance and this is being closely monitored on a weekly basis."
A specific action plan has been drawn up for Fairfield General Hospital in Bury. The cleaning scores are given by trust officers using a computerised tool.
A trust spokesman said: "The trust was working with G4S to resolve some concerns, but believed that these needed to be escalated to a more senior level."
Helen Moreland, operations director for health and facilities management at G4S, said: "Maintaining the highest standards of cleanliness and infection control in any hospital is critical to overall performance and our cleaning scores, which are monitored by the trust, continue to exceed stringent national standards.
"Our agreement with the trust sets the standards we must deliver and we will continue to work with them to play our part in delivering the highest standards possible for patients, staff and visitors."
Source date
November-December 2015