Sir Richard Leese said Pennine Acute's business plan under previous management "prioritised institutional preservation"
Manchester council is leading a review of hospital services in the city
HSJ has previously highlighted tensions over the future of North Manchester General Hospital
The leader of Manchester City Council has accused the former management of Pennine Acute Hospitals Trust of focusing on "institutional preservation".
The council is currently leading a review of hospital services in the city, and HSJ has previously highlighted friction over the future of North Manchester General Hospital.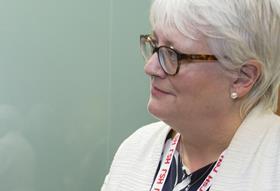 In late February, it was suddenly announced that Pennine Acute's chief executive, Gillian Fairfield, was going on secondment to Brighton and Sussex University Hospitals Trust. Sir David Dalton, of Salford Royal Foundation Trust, is now in the role on an interim basis.
At a health and wellbeing board meeting on Wednesday, Sir Richard Leese, leader of Manchester City Council, said changes to hospital services across north Manchester, Bury, Oldham and Rochdale would need to tie in with the "locality plans" being developed in each area.
He added: "I'll make a second point though, which is potentially slightly more controversial.
"One of the issues with Pennine Acute Trust's business plan under its previous management is it prioritised institutional preservation rather than meeting the locality plans of the four areas…
"We have to have an approach that's about meeting health needs rather than the institutional needs of any particular institution."
Since the devolution deal for Greater Manchester was announced last year, the city council has taken an increasingly prominent role in the transformation of health services, and is in the process of forming a joint commissioning body with the three CCGs. This falls short of a formal merger, but this will be considered in the long term.
Dr Fairfield was defended at the meeting by Sir Mike Deegan, chief executive of Central Manchester University Hospitals Foundation Trust, who said Pennine Acute's previous leadership had been "actively engaged" in the service reviews.
Dr Fairfield was approached for comment.
More departures from Pennine Acute
Pennine Acute Hospital Trust's chief nurse is to join a health board in north Wales in August.
Gill Harris, who will move to Betsi Cadwaladr University Health Board, will be the fourth board level departure from Pennine Acute since February.
She joined the trust in April last year, and has recently also been acting as interim director of operations, following the unexplained departure of Hugh Mullen.
Ms Harris said: "I have really enjoyed working in the trust, particularly leading the nursing teams who I have found very committed and supportive to improving services. I am sure that the trust will continue to go from strength to strength on its improvement journey."
Pennine Acute's chair, John Jesky, also stood down recently.
Source
Health and Wellbeing Board meeting