Children forced to wait up to a year for tooth extractions under general anaesthetic
More than 1,500 children on the waiting list across all providers in Greater Manchester
Dealing with the problems escalated to NHS England
Leaders in Greater Manchester have drawn up plans to address a crisis in children's dental services.
Children in the region currently face waiting up to a year for tooth extractions under general anaesthetic, largely due to a shortage of paediatric nurses.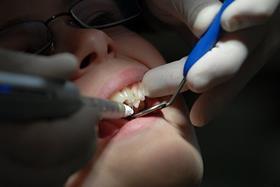 There are more than 1,500 children on the waiting list across all providers, with problems exacerbated by the cancellation of four lists per week at Fairfield Hospital in Bury.
The problems at Fairfield have created a large backlog for Pennine Care Foundation Trust, which relies on the theatres and nursing capacity at the acute hospital. The trust's waiting list has grown to more than 400 cases.
Although efforts have been made to provide extra lists at Bolton FT and Salford Royal FT, and liaise with NHS England's regional team, Pennine Care's board papers for September said the trust has escalated the issues to national officers.
Henry Ticehurst, medical director at Pennine Care, said children on the backlog list are often from deprived families, and in many cases were having to take serial courses of antibiotics.
He added: "We need to remember that we've got young kids on these waiting lists for months on end. It's something that's not taken an as seriously as it should be."
Regional leaders told HSJ the problems are being addressed by the Greater Manchester devolution team, with plans to pool resources between providers being finalised. NHS England's national team did not respond.
The largest provider is Central Manchester University Hospitals FT, which has a waiting list of 650-700 patients.
Claire Stevens, a consultant in paediatric dentistry at the trust and chair of the new clinical network for the region, said: "For the first time we're all working together in Greater Manchester to pool our resources. We've introduced urgent criteria, so the children who are in pain are prioritised.
"It's not solving the overall problem, but it at least means the most serious cases get seen more quickly.
"When I first moved here eight years ago the waiting time was two or three weeks. To have children waiting six months to a year is heart breaking and it shouldn't be happening these days.
"And purely from a financial point of view it actually costs far less to prevent the problem in the first place… we should remember that this is from a preventable disease."
She said there has been an "unprecedented rise in referrals for extractions" and the nursing shortage is a national issue.
Prevention plans are being developed at a national level, she added.
Patients requiring tooth extractions under consultant led care are subject to the 18 week referral to treatment pathway, though this does not apply to Pennine Care's patients as they are managed under a community contract.
Rob Bellingham, director of commissioning for Greater Manchester Health and Social Care Partnership, said: "The new partnership approach under devolution means Greater Manchester has the opportunity to tackle issues such as this more effectively than in the past.
"For example, we are securing additional sessions at other providers to bring the backlog down. This will allow us to reduce the backlog more quickly than would otherwise be the case.
"The new arrangements also give us a platform to address the wider causes, as well as the immediate symptoms. In this case, for example, this includes the effective planning and management of theatre capacity and associated specialist staffing."
NHS England has been approached for comment.
Source
Information provided to HSJ and trust board papers