Peterborough and Stamford Hospitals FT and Hinchingbrooke Health Care Trust to carry out major review of their organisations
The trusts will investigate what financial and clinical benefits can be achieved through more collaborative working
Local MP raises concerns that the review could threaten the future of Hinchingbrooke
Two Cambridgeshire hospital trusts will consider their "potential organisational form" as part of a review of how they could work more closely together.
Peterborough and Stamford Hospitals Foundation Trust and Hinchingbrooke Health Care Trust released a joint statement today saying they would review how financial and clinical benefits could be achieved through more collaborative working.
A local MP has raised concerns that the review could see a takeover by Peterborough which would threaten the future viability of Hinchingbrooke.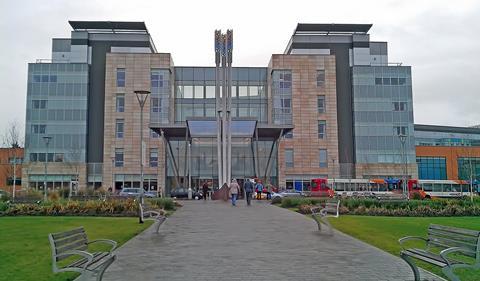 The trusts' joint statement said: "We have decided to work together to review: what savings could be jointly achieved by working more collaboratively, particularly focusing on back office services; how we could collaborate clinically to develop a clinical strategy and improve outcomes for patients; potential organisational form.
"We have shared this news with our staff in both organisations today and have started a programme of open forums where staff can pose any questions or concerns they may have to their chief executive."
Huntingdon MP Jonathan Djanogly said the review could threaten the future of Hinchingbrooke.
He told local paper the Hunts Post: "The worry here is that Peterborough will acquire Hinchingbrooke and move main wards from Hinchingbrooke into their vacant floor, leading to sustainability issues for Hinchingbrooke."
"Also of concern is that the NHS acquisition rules seem not to provide for a need for consultation which will clearly not be acceptable for Huntingdonshire residents. From a Huntingdonshire perspective, the loss of services are clearly of great concern.
"Very much up at the front for Huntingdonshire will be the huge upset these proposals will cause to local patients and residents who highly value their local hospital, its services and staff."
There have been discussions previously about merging the two trusts. HSJ revealed last January that private firm Circle, which was running Hinchingbrooke at the time, wanted to take control of both trusts and "partner" them.
HSJ asked the trusts if the review could result in a full merger of the two organisations, both which have large budget deficits. A spokeswoman for Peterborough, the trust which released the joint statement, said no further information was available.
The trusts said they decided to carry out the review following discussions with other local health leaders about developing a plan to address the significant challenges across the entire Cambridgeshire and Peterborough health economy.
The statement added: "The work undertaken to date has identified five main areas - one of which is Hinchingbrooke Health Care Trust and Peterborough and Stamford Hospitals FT working more closely together.
"The Cambridgeshire and Peterborough health system faces a significant financial challenge, both now and longer term. Local health and social care organisations have been working together in recent months to identify ways in which we can work together to meet this challenge."
The main blueprint for the wider piece of work, the System Transformation Programme, was published in July and is being overseen by the Cambridgeshire and Peterborough Clinical Commissioning Group.
It said the health economy was facing "a funding shortfall of at least £250m by 2019".
Source date
5 January 2016