Two hospitals in the Midlands have had critical internal incidents declared after a major technology failure, which is affecting all trust IT and telecoms systems.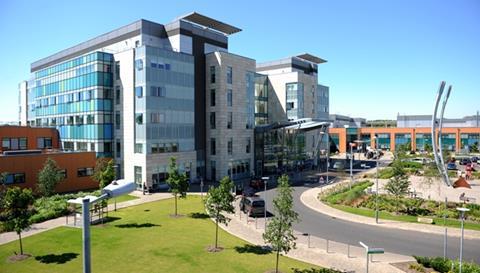 Peterborough and Stamford Hospitals Foundation Trust had initially said it had cancelled more than 1,700 outpatient appointments today at Peterborough City and Stamford hopsitals but later updated HSJ to say the figure was 420. The fault has affected the trust since around 3am on 20 October.
Four operations were also cancelled as a result of problems accessing patient data.
Sources within the trust told HSJ both pathology and radiology services have been seriously affected, with doctors having to request pathology tests using paper forms.
Internal phones and communications systems are also down. Clinicians have been using 10 walkie talkies to keep in contact with wards.
HSJ understands the trust has been struggling to contact patients and is unable to access patient information records.
The trust was able to resolve the issue by the end of Thursday.
Stephen Graves, chief executive, said: "We have cancelled appointments in the interest of patient safety. We have not taken this decision lightly and sincerely apologise to those patients affected. We will reschedule cancelled appointments as early as possible.
"Patients with appointments today at both Peterborough City Hospital and Stamford Hospital have been impacted.
"Patient safety is our priority; therefore some operations have also been cancelled. However this has been decided on case-by-case basis by our clinicians who are liaising directly with our patients.
"Engineers are on site and we are working closely with them to plan for a resolution to the issue. As this is an evolving picture we will continue to provide updates today."
This story was updated at 12.45pm to reflect new information from the trust about the number of cancellations.
Source
Information provided to HSJ
Source date
20 October 2016