Don Berwick welcomes CQC's move towards more "risk based inspection"
Says NHS Improvement can balance two roles to improve quality and grip finances
Warns against regulators "yelling harder" and putting people's "feet to the fire"
Don Berwick has said the Care Quality Commission could become the "engine" for sharing best practice across the NHS.
The former government adviser on patient safety welcomed the CQC's plan to move to a more "risk based" inspection model.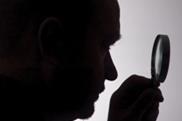 "Risk based inspection is a way to reduce the total burden on everybody, because you have a way to know that [provider is] worth looking harder at and this one isn't," he told HSJ.
While Professor Berwick has criticised inspection as a method for driving quality improvement, he said the CQC could develop a role spreading best practice through the heath and care system.
"As you do [inspections] you gather lots of information on the basis of which improvement can occur," he said.
"I believe and I hope that CQC sees itself also as a resource, a pool, an engine for providing information – real time information – to places that want to know how they're doing, how others are doing, so they can work on it.
"It's not a 'red, green' traffic light issue, it's 'what have we learned and what can we use?' I think that's a really bright part of CQC's future."
On NHS Improvement, Professor Berwick said the new regulator's two key roles – encouraging improvement and gripping the finances of the provider sector – did not have to be contradictory.
"Cost is a quality… the same improvement tools you use to reduce the cost of making something are the same tools you use to reduce the error rate or make a better service," he said.
However, he added that the success of the organisation in balancing the two roles depended on it embracing a supportive approach to quality improvement.
He said: "It's how you do it. We could try to work on cost by yelling harder at people, and keeping their feet to the fire, and rewarding you if you're successful and punishing you if you're not, and that's not a very good idea. Most people are trying most of the time.
"[People] need help, they need help to try to get better, so it's the posture of helping and learning and engagement that I think you use for both saving money and saving lives."
Exclusive: Don Berwick warns current level of NHS funding is 'risky'
1

2

Currently reading

Berwick: CQC can be 'engine' for spreading best practice