Bill Kirkup appointed as lead associate investigator at the PHSO covering serious complex NHS investigations
He will have "overall accountability and oversight" for some of the most serious complaints
Appointment follows critcism of the PHSO and the quality of investigations by whistleblowers
The Parliamentary and Health Service Ombudsman has appointed Dr Bill Kirkup to lead on its most serious investigations into complaints about avoidable harm and deaths.
Dr Kirkup, who led the investigation into poor care at University Hospitals of Morecambe Bay Foundation Trust, will have "overall accountability and oversight of all aspects of a small number of significant investigations", the PHSO said in a statement on Monday.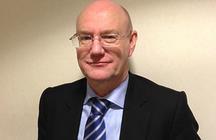 The move comes amid mounting criticism of the PHSO under ombudsman Dame Julie Mellor including claims by whistleblowers to HSJ that the quality of investigations has deteriorated.
Dame Julie has also faced calls to resign after it emerged she was aware that her deputy and managing director Mick Martin had covered up the sexual harassment of an NHS director in his previous role.
Mr Martin is facing an investigation and is currently on a leave of absence. A separate investigation is also taking place into the actions of Dame Julie, who was made aware of his actions last year but appeared to have no action until the issue was highlighted by HSJ last month.
As well as leading on the Morecambe Bay investigation Dr Kirkup, a former associate chief medical officer in the Department of Health, was also a member of the panel on the inquiry into the Hillsborough disaster.
He has also led investigations into Oxford paediatric cardiac surgery unit and Jimmy Savile's involvement with Broadmoor Hospital.
Commenting on his appointment, Dame Julie said: "Dr Kirkup's appointment will provide additional investigative expertise and confirms our ongoing commitment to providing the best possible service to the public. I'm delighted to welcome him on board and look forward to him bringing his extensive knowledge and expertise to the organisation."
Dr Kirkup said: "I'm very pleased to have been asked to do this work with the Parliamentary and Health Service Ombudsman. It's a very important area that it is vital to get right, and I hope to be able to contribute to that."