Former DH permanent secretary says cost impact of Brexit must be mitigated
Sir Hugh Taylor says UK must not lag Europe in access to medicines or research
Brexit Health Alliance calls for regulatory alignment to safeguard health and life sciences sector
The government must pay for any financial impact of Brexit on the NHS, a former top civil servant has said, warning of risks to the UK economy if costs spiral without extra funding.
Sir Hugh Taylor, former permanent secretary at the Department of Health, told HSJ it was important ministers viewed the health service as a major asset for the UK economy – not as a cost to the taxpayer.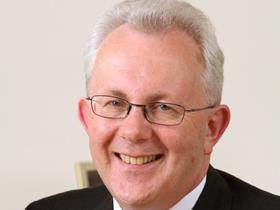 The chair of Guy's and St Thomas' Foundation Trust is heading up the NHS Confederation's Brexit Health Alliance. He said the risks of extra costs to the NHS from exiting the EU could extend beyond workforce and medicines to include wider supply chain costs and services that trusts rely on, which make up the "fabric" of NHS buildings and services.
Sir Hugh said: "If we see the NHS simply as an overhead on the taxpayer we are making a big mistake. Health is vital to the economic success of the country. The challenge for the government is to make sure, as these negotiations move forward, that it never for a minute loses sight of the potential consequences for an area of spending that already occupies getting on for 10 per cent of GDP. In that sense, it should be prominent in the government's thinking in the context of a post-Brexit world.
"There are lots of pressures on the funding of the NHS but what we can't afford is for that to get any worse as a result of the process of exiting the EU. Any financial gap that emerges needs to be met and that really is supplementary to the wider argument for further investment in the NHS."
Sir Hugh said it was a "legitimate question" to ask the government what was its assessment of the impact of Brexit on the NHS. He added: "We are already working in a health system where some of the constraints around the current funding envelope for the NHS and social care are putting real pressure on the quality of services we provide and anything that escalates that risk isn't going to help."
Outlining the Brexit Health Alliance's five key demands relating to Brexit Sir Hugh said these were focused on achieving maximum research and collaboration; regulatory alignment linked to medicines and technology; preserving reciprocal health arrangements; mechanisms to coordinate public health and securing a strong commitment to funding health sectors.
Sir Hugh said a key area was research and life sciences, in which the UK continues "to punch above our weight" and had a "position of strength" in the Brexit negotiations to seek continued collaboration with European neighbours. He said these issues needed to be resolved early to provide the sector with "stability".
He urged the government to see the life sciences sector as a potential economic strength but stressed it needed investment. "There is the potential for a life science sector in this country to be part of our economic success going forward. But you can't have a successful life sciences industry if you don't have a vibrant innovative health system which is embracing the latest technology. In my view that requires investment in innovation at every level," Sir Hugh said.
One of the issues Sir Hugh said the alliance was raising was the need for as close as possible regulatory alignment with the EU so the UK did not fall behind on access to medicines, technology or research.
He said: "If we set ourselves a goal that we don't lag in terms of regulatory approvals, I don't see any reason why the UK wouldn't be able to maintain that.
"The case for alignment is really strong and in our national interest. We will want to align as close as possible in the interests of our patients and it has to be a goal for the UK government. If we are going to have a vibrant life sciences economy here we cannot fall behind in our access to medicines."
He warned that workforce and immigration rules must not affect the ability of the UK to attract top scientific and research talent. He said: "There is a real talent issue for our research industry. It's absolutely vital and we don't want to lose that. It is a major issue for us going forward. This kind of science is global.
"If we start to see that erode that will damage our own economic position. The key thing is to make sure we are continuing to do the science that matters and making it clear we are open to people from across the world."
Sir Hugh said he believed NHS England, the Department of Health and the government were "well seized" of the key issues but it was important the Brexit Health Alliance existed to ensure "a truly independent voice" on issues affecting the health sector.