NHS Clinical Commissioners says proposed CQC fee increases would be "detrimental to patients"
Group says regulator should demonstrate its own "value for money" before hiking fees
Claims increase could cost trusts seven band 5 nurses and "increase variation" in general practice
NHS Clinical Commissioners has claimed that proposals by the Care Quality Commission to hike provider fees would be "detrimental" to patients.
The representative body said that plans to dramatically increase the fees paid by GP practices would place a "disproportionate financial burden" on general practice "at a time when its members are looking to invest further in primary care in line with the Five Year Forward View".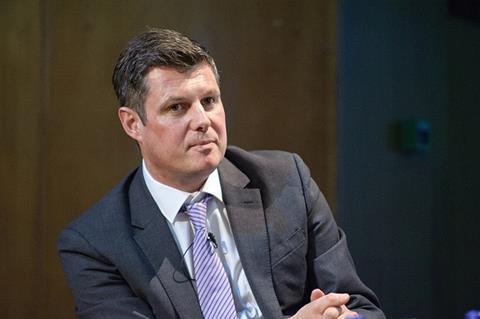 In November, the CQC launched a consultation setting out options for how it can move to "full cost recovery". Like all public bodies with fee setting powers, the regulator is expected to follow government policy by levying fees that will over time fully cover the cost of its "chargeable activities".
Under one scenario this could result in the charges paid by NHS trusts rising by 75 per cent next year and some GP practices experiencing a sevenfold rise in their fees over two years.
In their consultation response, which HSJ has exclusively seen, NHS Clinical Commissioners said "an increased financial burden on providers in the current challenging climate will be to the detriment of those same services that are the subject of quality inspection".
The document referred to the recent finding by the Public Accounts Committee that the CQC was "not yet an effective regulator".
"The CQC should demonstrate that the inspection regime offers the best value for money both in terms of performance and outcomes before increasing the fees levied against providers," it said.
"It is unreasonable to expect providers to carry the burden for paying for a service whose own performance is under direct scrutiny."
The group urged the CQC to carry out "leaner inspections" to ensure the "maximum amount of investment in frontline services at a time when these are under increasing pressure".
It argued that full cost recovery should be achieved through a "specified increase in resources for NHS providers and not operate as a cost shift to the service with a reduction for central budgets".
The response said the impact of the fee rise on trusts and frontline care "should not be underestimated", with a £225m-£325m turnover trust potentially experiencing an increase in 2017-18 "equating to approximately seven band 5 nurses".
It also claimed the plans would have a "disproportionate" impact on general practice, with many rural practices seeing half of the proposed national uplift in core GP contracts cancelled out because of the fee increase.
"The effect of this will be to increase variation in service at the expense of the best interests of patients," the document said.
Steve Kell, co-chair of NHS Clinical Commissioners and chair of Bassetlaw Clinical Commissioning Group, said the CQC should park its fees consultation until it had finished deciding what its strategy will be for the next five years.
"Setting fees prior to clarifying what is being funded, and what the future direction of the regulatory regime is, would be wholly premature," he said.
The CQC's consultation runs until Friday.