Coroner criticised United Lincolnshire Hospitals Trust for not sending representatives to an inquest
The trust is accused of breaching its duty of candour and not investigating the death of Elaine Bradbrook
The CQC has said it is reviewing information before deciding what action to take
The Care Quality Commission could take action against an NHS trust after a coroner exposed its poor handling of a patient death and failure to follow duty of candour rules.
The regulator is examining information from managers at United Lincolnshire Hospitals Trust after they were criticised for not attending an inquest and failing to ensure witnesses attended.
Heidi Connor, former assistant coroner for Nottinghamshire, said the care of Elaine Bradbrook, who died in April 2017 after suffering a stroke, "raised serious concerns about the management at Lincolnshire."
She said she was surprised the trust had not carried out an investigation adding: "The trust appears not to have appreciated the significance of these issues. It has not carried out any internal investigation, nor contacted Elaine's family in line with its duty of candour. I am concerned that there has been no opportunity for learning within the trust, following these serious failures."
The CQC told HSJ it was examining information from the trust before deciding whether to take formal regulatory action which could include a prosecution for breaching duty of candour rules or for failing to provide safe care and treatment. Both regulations are fundamental standards introduced following the Mid Staffs public inquiry.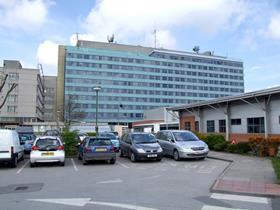 Mrs Bradbrook was admitted to the trust's Pilgrim Hospital after a stroke but staff failed to properly observe her and raise the alarm when she deteriorated.
When an ambulance crew came to transfer her to Nottingham University Hospital as an emergency, the coroner said: "Elaine was handed to ambulance staff for transfer in a very deep coma, without protection of her airway, without escort, and without review by an anaesthetist or indeed any other doctor, after her deterioration on the afternoon of 22 April."
She said it was likely hospital staff knew the ambulance technician and trainee were not capable of intubating her.
Surgeons at NUH were said to be surprised by her condition when the ambulance arrived and despite surgery she suffered "massive brain swelling" and died on 27 April 2017.
One Lincolnshire consultant required to give evidence booked a holiday after his summons to the inquest, but despite rebooking the flight to the second day asked to leave the hearing early after giving his evidence. There was then no one else present from the trust.
In a report following the inquest, the coroner said: "The trust was aware he was due to attend a two day inquest, but sent no representative or supporter from the trust to assist him. Witnesses from East Midlands Ambulance Service and Nottingham University Hospitals both attended with representatives from their respective legal services departments, despite the fact that the Lincolnshire trust was the only interested person (other than family)."
She said the trust legal team were "repeatedly" asked to send a doctor responsible for Mrs Bradbrook before her transfer to NUH but when the doctor arrived he said he was not involved and could only give evidence from the clinical records.
The coroner said: "The trust has confirmed (when we asked them) that there has been no internal investigation of these matters. The trust adduced no evidence of either an awareness of the issues arising from this inquest, nor any steps to reduce the risk for similar patients in future."
She said it was surprising doctors had not been supported by the trust at the inquest "and that the trust has not investigated the circumstances of this case before now. The trust has a duty of candour, which appears to have been overlooked."
The CQC told HSJ it had sought "assurances that [the trust] would follow up on their responsibilities in line with the duty of candour regulation".
A spokeswoman said: "The trust is currently working to address a backlog of serious incident reports – something which we identified as an area for improvement at our most recent inspection. We have requested a copy of the serious incident report relating to this case and once received, we will review along with the wider information we hold about the trust before determining whether further regulatory action is required."
In an earlier inspection this year, the CQC identified a number of concerns about governance and learning from incidents including an inconsistent approach to ensuring duty of candour rules were followed. The trust remains in special measures.
The trust told HSJ it was unable to comment on individual cases and did not provide substantive responses to eight specific questions about Mrs Bradbrook's care.
Trust medical director Dr Neill Hepburn said a "thorough investigation" had been carried out adding: "Many lessons have been learnt and improvement actions put in place.
"We accept that some of our processes around duty of candour have not been as robust as they should have been and appreciate the support we have received from the CQC in this area.
"Whilst our performance on delivering duty of candour has improved significantly we believe we can still make further improvements and have a comprehensive action programme in place."
Source
CQC statement and coroner's report