Professor Sir Mike Richards says CQC is considering further prosecutions of NHS trusts
Sir Mike warns of a need to enhance leadership "capability and capacity" as transformation reforms continue
Trust boards must interrogate safe staffing information or risk possible prosecution
More NHS trusts could face criminal prosecution for breaches of fundamental safety standards to act as a "deterrent", the Care Quality Commission's outgoing chief inspector of hospitals has warned.
Professor Sir Mike Richards told HSJ the CQC was considering legal action against an unspecified number of trusts where patients have been harmed or warnings ignored.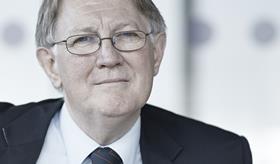 Sir Mike, who leaves the role of chief inspector this week after four years, also cautioned NHS boards and non-executives to ask questions about how well staffed their wards and hospitals were. He said failure to do so could, if it led to harm, lead to a prosecution.
He also stressed the need for trusts to strengthen their leadership "capacity and capability" to ensure organisations did not go backwards while leaders were busy developing new care models and sustainability and transformation plans.
Last month Southern Health Foundation Trust pleaded guilty to failing to provide safe care and treatment after being prosecuted by the CQC under its regulatory powers. The trust will be sentenced in October.
The regulator was granted new powers in 2015, following the Francis inquiry into Mid Staffordshire FT, which allow it to bring criminal prosecutions and fines against providers for lapses in care.
Sir Mike said: "We have now prosecuted Southern; there are others that are under consideration. One of the things we are very actively considering is which are the incidents that would lead us to a prosecution rather than a warning notice? That is something that is still evolving.
"Almost certainly you will see further prosecutions and we will learn as we go where that has maximum impact. One of the purposes of prosecution is to act as a deterrent on others, saying this is something we see as particularly egregious that we want the NHS to tackle."
He said he did not think the CQC could have been quicker in bringing prosecutions due to length of time and complexity of gathering evidence. "I don't think the Southern prosecution has been delayed and I don't think the others have been significantly delayed either. It takes a considerable amount of time to collect the evidence that is needed for a prosecution. It is a different level of evidence, different witness statements, so it takes a long time," he added.
On staffing levels and safety, Sir Mike said: "In many cases we do not have a safety culture sufficiently embedded within trusts.
"Do I think there are some places where we don't have enough staff? Yes, I do. When we see that we comment on it. That was much more common in the first couple of years of our inspections than it is now. A combination of Robert Francis' emphasis on safe staffing combined with our approach to looking at it has had a very beneficial effect on staffing numbers. That does not mean necessarily the staffing on every ward, every day of the month in the NHS is what it should be."
Sir Mike warned trust boards it was their duty to ensure their organisations had safe levels of staffing and a failure to do this could lead to prosecution.
"The non-executives sitting on a board should be saying: have we tested the acuity [of patients]? How sure are you that this is the right level of staffing? Have we had any serious incident reported where staffing levels were low? If we have, was it because we hadn't done the right acuity assessments? That is what they should be doing," he said.
"It's not for me to prejudge what my successors will be doing but certainly in terms of what I would be looking at would be: has this happened more than once? Has it caused harm? Could they have done something about it? If it was low staffing, without an acuity assessment and leading to harm, maybe [it could lead to a prosecution]."
As chief executives increasingly face more demands on their time, such as managing multiple hospitals or leading on regional care models, Sir Mike said more needed to be done to boost leadership capacity in the NHS.
He said: "I think we need to attract more people from different backgrounds into this; that includes clinicians, whether doctors, nurses or allied health professionals.
"It is very hard work, very challenging, particularly in the financial environment and in the challenges of getting adequate workforce numbers and the range of things they have to do. It is about building capability and capacity among leaders.
"We do see some trusts that have very capable leaders but only a very small number of them and they need greater capacity to do the jobs they are now going to have to do in terms of transformation. If chief executives of provider trusts are taking on leadership roles with STPs, who is going to manage the shop? Managing directors, who can keep things going while the CEO is released to work on the STP, are vital, otherwise things will fall back at the trust while the STP work, which may be absolutely vital, is being done."
CQC: More trusts to face prosecution for safety breaches
1

Currently reading

CQC: More trusts to face prosecution for safety breaches

2