CQC to look at "learning points" from implementation of fit and proper person rule
Review will examine whether CQC's approach or the regulation itself "needs to change"
Peter Wyman says CQC would be happy to run register of fit and proper managers if asked to
The Care Quality Commission is to review how the fit and proper person regulation is operating, the organisation's chair has said.
Peter Wyman told HSJ that the review would look at whether the CQC's "modus operandi" for enforcing the rule or the regulation itself "needs to change".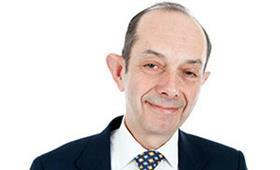 He also said that if in future the government wanted the CQC to run a register of fit and proper managers, "that would be fine".
The fit and proper person requirement came into force for trusts in November 2014. The rule requires trust boards to have processes to ensure they appoint directors who are fit and proper for their roles.
However, some people have argued that the CQC is not doing enough to enforce the rule.
Mr Wyman said that over the next 12 months the regulator would "go through a process to see what the learning points are".
"The learning points may require us to do some things differently. It may be that the law doesn't work, or the regulations don't work, or our guidance doesn't work," he said.
He said some people were critical of the regulation because in certain cases people they regarded as unfit had been appointed as directors.
"Some people are saying: 'Well, they may have gone through a proper process but did it arrive at a proper answer?'
"That's something we need to look at to see whether what we actually do – our modus operandi – or the regulation needs to change."
David Behan, the CQC's chief executive, said there was often a "clash… between a constituency that wants judgments to be about individuals [and] a regulation which we see as effectively about a system and a process by which you got to that [appointment]."
"If we think there are changes [that need to be made] and they're in our control then we'll make them," he said.
"If there are changes that are with others, then if we need to have a conversation with the Department of Health about the regulations then we'll do that at the appropriate time."
Mr Wyman said if the government decided it wanted the CQC to run a register of fit and proper managers from which unfit people could be struck off, "that would be fine".
However, he added: "People need to be clear there are cost implications around doing that, and it wouldn't relieve the trust and the responsible board of doing its own due diligence on appointments."
CQC to move to 'smaller and more frequent' hospital inspections
1

2

3

Currently reading

CQC to review whether fit and proper person rule 'needs to change'