Regulator to "strengthen" its review of practising privileges in independent hospitals in wake of Ian Paterson scandal
CQC will use data from insurers to spot "outlier" surgery activity
Considering freedom to speak up guardians for the independent sector
The Care Quality Commission is to "strengthen" its oversight of private surgeons' practising privileges in the wake of the Ian Paterson breast surgery scandal.
Speaking at last week's CQC board meeting, Professor Sir Mike Richards, the outgoing chief inspector of hospitals, said its governance of independent hospitals "can be strengthened further".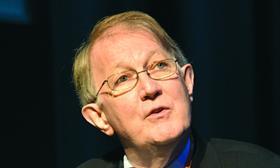 He said: "A key issue is about practising privileges. Are surgeons, and indeed others, undertaking similar work in the NHS and private hospitals? Ian Patterson was not."
He added: "We are taking this issue very seriously."
Mr Paterson was convicted in April for performing unnecessary breast surgery on women between 1997 and 2011. An independent report into his behaviour at two private hospitals run by Spire found Mr Paterson was performing operations in private practice that he was not conducting in the NHS. The report criticised Spire for a delay in suspending his practising privileges after an NHS trust had already done so.
Sir Mike told HSJ: "Our first round of comprehensive inspections of independent hospitals has highlighted inconsistencies in the quality of checks and information sought by independent providers when granting and monitoring consultants' practising privileges.
"We plan to strengthen our approach to inspecting this aspect of a provider's governance and make it clear that we expect independent providers to be able to evidence that they have robust processes in place to assess and define a consultant's agreed scope of practice, when they initially grant practising privileges and on an ongoing basis".
Sir Mike also said at the meeting that the CQC is working with insurers to better identify risks in the independent hospital sector.
He said the CQC is "working very closely" with insurers as they "know who the outliers are" when it comes to surgical practice. He added: "They are now bringing to our attention areas they are concerned."
Sir Mike also told HSJ: "We are looking at how we can improve the intelligence we gather about the quality of care in the independent sector and have started working with insurers to explore how we can use the information they hold about the numbers and types of procedures taking place in private hospitals to inform our inspections."
The regulator is developing CQC Insight, a data tool for tracking risk in registered providers, but it has not decided if insurer data will be included in the metrics for tracking the performance of independent hospitals.
The CQC is also considering introducing freedom to speak up guardians to the private sector "in the future". The guardians were recommended by the Sir Robert Francis QC in his 2015 whistleblowing review. Every NHS trust now has a guardian in place so staff can confidentially disclose safety concerns.
Sir Mike said at the board meeting: "There is an issue that do nursing staff and operating theatre staff observe practice that they think might not be right but are they being dissuaded from coming forward about that".
He said in the case of Mr Paterson: "I do believe there were concerns being raised before they came to light formally."
Sir Mike confirmed the CQC is working with the General Medical Council and the Department of Health to look at lessons learned from the scandal.
The CQC's June board papers said it is also reviewing processes at independent hospitals for auditing outcomes and is "routinely" assessing whether private cancer services offer the multidisciplinary teams they are expected to.