The deputy parliamentary and health service ombudsman Mick Martin has resigned from his role at the NHS complaints watchdog after his involvement in covering up the sexual harassment of an NHS director was revealed by HSJ.
The PHSO board has also asked Sir Alex Allan, former chair of the Joint Intelligence Committee, to carry out a separate investigation into the actions of ombudsman Dame Julie Mellor and the organisation after it was made aware of Mr Martin's behaviour in July.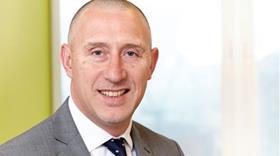 Sir Alex will consider the "adequacy" of action taken by Dame Julie and the PHSO both in selecting Mr Martin for the role and its response to an employment tribunal judgement last year which revealed his behaviour while acting chair at Derbyshire Healthcare Foundation Trust.
Mr Martin had initially taken a leave of absence last month and was due to face a separate investigation but in a statement to HSJ on Tuesday morning the organisation confirmed he would not be returning to work.
The PHSO said he had left the organisation with immediate effect on 31 March.
Mr Martin was criticised by an employment tribunal in July last year after it was told he had kept governors at Derbyshire Healthcare in the dark over allegations the trust's former HR director Helen Marks was sexually harassed by trust chair Alan Baines. Mr Martin employed a former colleague to carry out a "woefully inadequate" investigation and helped to cover up what happened.
Ms Marks was awarded £832,711 compensation earlier this year.
After being sent a copy of the tribunal ruling by Ms Marks in July, Dame Julie replied saying that she "noted" the comments. The reply gave no indication that any action would be taken and Mr Martin continued to be involved in casework until HSJ highlighted his role in the cover-up last month.
Helen Marks welcomed the news of Mr Martin's resignation. She said: "I am pleased to hear that Mick Martin has decided to do the right thing for the first time since these events started.
"He was significantly involved and yet until recently has continued in a position of trust that was there to serve patients and members of the public at their most vulnerable."
A spokesman for the PHSO said: "On 7 March 2016 Mick Martin agreed to take paid leave to enable him to take time away to reflect on his position.
"Mr Martin has decided to resign from his position, recognising the impact recent events have had on the organisation, in particular its staff, and its ability to focus on providing a high quality service for people who need our service."
The PHSO said Sir Alex would lead an independent review "looking into the adequacy of the procedures and governance arrangements that the organisation applied prior to the appointment of Mr Martin and during his employment.
"The PHSO will support Sir Alex in carrying out this review by making available any relevant information and documents required as well as providing access to all members of staff he wishes to speak to. The PHSO will be open and honest about the findings from this and will implement any lessons learnt from that review."
The specific terms of reference for Sir Allan's investigation include to review the adequacy of the actions that the PHSO, including the ombudsman, took in relation to Mr Martin, including the adequacy of the procedures and governance arrangements that were applied when assessing Mr Martin's suitability and fitness for employment at PHSO as executive director of operations and as managing director, and when the employment tribunal findings were brought to its attention.
He will submit the findings of the review – including any lessons to be learnt and further actions that need to be taken – to the senior non-executive director so that he can recommend to the board what needs to be done.
This story was updated at 11.30am on 5 April with details on Sir Alex's investigation.