The former deputy Parliamentary and Health Service Ombudsman Mick Martin, who resigned in the wake of his involvement in a sexual harassment cover-up being exposed, received a payment of at least £67,500 after stepping down, HSJ can reveal.
Mr Martin resigned from the watchdog on 31 March. HSJ previously revealed his role in the cover up of the harassment of an NHS director while he was acting chair at Derbyshire Healthcare Foundation Trust.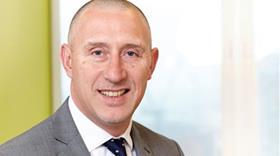 Following Mr Martin's resignation, HSJ sought clarity from the PHSO as to whether he had received any financial settlement as part of his resignation.
The PHSO said Mr Martin had received only what he was contractually entitled to, which was a standard six month notice pay, but refused to reveal what his salary was at the time of his resignation.
Following a Freedom of Information Act request, the PHSO confirmed Mr Martin received a salary of £135,000-140,000 in 2015-16.
This means he received at least £67,500 following his resignation but could have received up to £70,000.
Mr Martin had initially taken a leave of absence in March when the revelations from an employment tribunal judgment surfaced earlier this year. He was set to face an investigation but last month a spokesman for the PHSO said: "[Mr Martin] decided to resign from his position, recognising the impact recent events have had on the organisation, in particular its staff, and its ability to focus on providing a high quality service for people who need our service."
The controversy also embroiled ombudsman Dame Julie Mellor, who received a letter last July about the findings of the employment tribunal that named Mr Martin as being involved in covering up harassment of Derbyshire Healthcare's former HR director Helen Mark by then chair Alan Baines.
Dame Julie replied to the letter stating that she noted the comments but did not suggest she intended to take any action. Mr Martin continued to be involved in casework decisions as deputy ombudsman and managing director.
Last month the board of the PHSO asked Sir Alex Allan, former chair of the Joint Intelligence Committee, to investigate the actions of Dame Julie and the wider organisation.
The terms of reference for his investigation include examining Mr Martin's appointment and "the adequacy of the actions that the PHSO, including the ombudsman, have taken in relation to Mr Martin, including the adequacy of the procedures and governance arrangements" for his employment and when the employment tribunal findings were brought to the PHSO's attention.