Inpatient facilities will be prioritised for fire checks by NHS Property Services
Move comes after a community hospital was destroyed by fire last year
Report finds some highlighted work not carried out and policies not adequate
NHS Property Services is to carry out a review of all the clinical buildings it owns after a report into a devastating fire which destroyed a community hospital.
Inpatient facilities and some health centres will be prioritised for the checks into compartmentalisation measures – which helps prevent fire spreading within a building – and should be reviewed by spring next year. Other health centres and GP premises will follow. NHSPS owns around 3500 buildings – 10 per cent of the total NHS estate.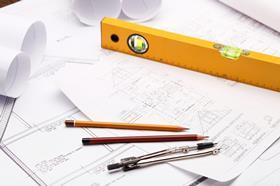 The checks could lead to remedial works if compartmentalisation needs to be improved or possibly mitigation measures. NHSPS said it would discuss each survey with its local NHS partners to decide what to do.
The move comes after a report into the 2017 fire at Weybridge Community Hospital in Surrey raised questions about fire precautions.
The hospital had hospice inpatient beds until three months before the fire, on the night of 11 July. Although no one was injured in the fire, nearby residents were evacuated and the fire service was unable to enter the building because of the dangers posed by exploding gas cylinders.
At the time of the fire, the hospital housed a walk in centre, two GP practices and community health services provided by Central Surrey Health Ltd. Some of these services are now being provided in temporary accommodation but North West Surrey Clinical Commissioning Group is planning to consult with the public on how and where to provide an urgent treatment centre.
A report, commissioned by NHSPS, reveals that the fire probably started when an air conditioning unit on the second floor overheated. A series of recommendations in the report include:
NHS Property Services should review all its properties. The report found that the fire broke through one compartment zone in its early stages and may have spread through gaps in ceilings and walls, and then into the roof underlay and battens, fuelled by timber rafters.
It should ensure that tenants of its sites are aware of their duties for fire safety and inform it of any change of use. The change of use when the hospice left the building should have prompted a Fire Risk Assessment – which should have identified that the building was no longer protected when the premises were unoccupied. However, there was no evidence NHSPS had carried out its own review in May 2017, as its internal protocols required.
Policy on monitoring of fire alarms should be reconsidered. When the hospice vacated the building, monitoring of alarms stopped at night – which meant the fire service was only contacted when nearby residents spotted the fire. An earlier response may have limited the damage.
Greater assurance was needed that actions resulting from inspections, risk assessment and equipment services were carried out. NHSPS's last FRA in 2016 showed seven areas where the fire resisting construction had been breached and not effectively fire stopped. Only three of these had been addressed and there was no evidence that a recommended detailed survey of fire separation and compartmentalisation was carried out. In addition, there was no evidence that 53 potentially dangerous electrical faults identified in March 2017 had been addressed at the time of the fire.
NHSPS needed to review the age and condition of all fixed electrical equipment and inspect all "risk rooms". The room where the fire started had not been accessed to inspect fixed electrical installations and carry out a FRA.
NHSPS has put an action plan in place for further fire safety measures across its estate.
Chief operating officer Martin Steele said: "We didn't wait for this report to start our improvement work – we have already brought in a new system which has vastly improved how we track compliance and remedial work."
"Our action plan includes bringing in a new system to make certain that all our safety work is recorded, undertaking a survey of compartmentation in our inpatient buildings and checking the age and condition of air conditioning units across our estate. If units need replacing they will be replaced."