Local government figures warn DH lacks 'weight' of Cabinet office when bidding for funding
Jeremy Hunt took on responsibility for social care green paper in reshuffle
However, some say move is a step in the right direction
The prime minister's decision to move responsibility for reforming social care funding from the Cabinet office to the renamed Department of Health and Social Care is no guarantee the issue will finally be properly addressed, experts have warned.
As part of the government reshuffle yesterday, Theresa May is widely believed to have been thwarted in attempts to move Jeremy Hunt from his health secretary role. He emerged with a new job title as secretary of state for health and social care.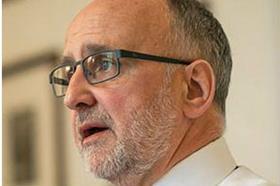 In practice, it is unclear what difference the new title makes as the Department of Health already had social care in its remit, while the Department for Communities and Local Government – which was also renamed to the Ministry for Housing, Communities and Local Government – distributed funding for social care as part of its overall council finance remit.
A DH spokesperson said the addition or detail of any new responsibilities is yet to be decided. An MHCLG spokesperson deferred enquiries by Local Government Chronicle to the former department.
However, the DH also confirmed that responsibility for the forthcoming green paper on reforming social care funding will move from the Cabinet office, where former first secretary Damian Green was leading on the work, to Mr Hunt.
Local government experts have voiced fears that work on the social care green paper, which is already delayed from last autumn to the summer, will be slowed down because of the move.
Richard Humphries, senior policy fellow at the King's Fund, said: "In the short term, there is a risk that momentum will be lost as the team [working on the green paper] is drawn from across Whitehall. You can't assume it will all move, lock stock and barrel, to the DH.
"The deeper concern is whether the DH will have the same clout as the Cabinet office in negotiating a new funding settlement from the Treasury. Social care is a challenge for the whole of government and the risk of hiving it off to one spending department means it will be competing against all other spending departments."
He added: "The DH has a long track record of producing green papers on social care but will the next one make any difference?"
However, Mr Humphries said there might be some gain in lining up NHS and local government funding settlement periods.
"On the plus side, Mr Hunt has been arguing that the NHS needs 10 year funding settlements, so if the NHS needs this, so does social care," he added.
Local Government Network director Adam Lent said: "Social care is not a health issue; it's a health, local government and Treasury issue.
"Having [the green paper] located with the first secretary of state allowed cross departmental working, with a big beast who could influence the Treasury. This sends the wrong message and risks [social care] being part of the NHS, which it isn't. I don't think Mr Hunt will have the same weight with the Treasury."
Mr Lent said the DH did not have a good track record on working collaboratively with local government on social care. He said it had taken a "finger wagging and condescending" attitude previously and this did not "bode well" for the green paper.
However, Liam Booth-Smith, chief executive of Localis, said some people in the sector were "being churlish" about the social care moves.
"People were upset that social care was downgraded to a parliamentary undersecretary of state role a few years ago. Now it is part of a secretary of state, Cabinet level brief," he said.
"All of the big problems [in social care] were not going to be solved by a reshuffle," he said, adding that although this move falls short of "a cabinet minister for social care" it is a step in that direction.
Glen Garrod, vice president of the Association for the Directors of Adult Social Services, said of Mr Hunt's new job title: "This is a welcome recognition of the importance of social care. We hope the secretary of state will see social care as crucial in its own right, and not just viewed through the prism of what it can do for healthcare."
He said it was "essential" for the DH to find a "long term, sustainable funding solution" for social care and urged the department to publish the green paper in the summer as planned.
Prime minister continues shake up at Department of Health
1

2

Currently reading

DH led social care green paper could 'lack weight with Treasury'