Care quality regulator to inspect local authority commissioning of social care
New role for regulator will come alongside boost in social care funding
Treasury wants reassurance money will deliver for social care and NHS
The Care Quality Commission's role is due to be extended to regulating local councils' management of social care, as part of government proposals to address the crisis in the sector, HSJ can reveal.
The government plans to ask the regulator to oversee use of additional funds for care, which are expected to be announced in next month's budget.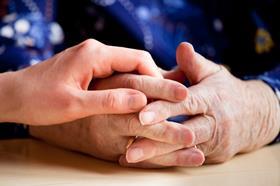 Several sources with knowledge of the plans said talks were taking place between the Treasury, Department of Health and the CQC.
The funding was described to HSJ as "short term stabilisation money" for the social care sector, though the amount, timing and mechanism for the funding remain unclear.
Sources with knowledge of the talks said the CQC would be tasked by ministers with inspecting how councils use the money. The intention is to provide assurance to the Treasury that the money will deliver measurable improvements – both for social care users, and to the NHS, by helping to reduce delayed transfers out of hospital.
The CQC already inspects social care providers, and oversees the care provider market, but it does not inspect local authorities' commissioning responsibilities.
It is understood the CQC could be given the required powers and responsibility under a legal "direction" from the health secretary, with no legislation needed.
The plans are expected to be announced when the government delivers its spring budget on 8 March.
Theresa May was heavily criticised following last year's autumn statement for failing to provide additional funds for health or care. Senior leaders in the NHS, including Simon Stevens, have said any additional funds from the government should first go to social care. The prime minister set up a Cabinet Office review of social care and integration around the end of last year, which is understood to be looking at both short and long term action.
One aspect of the talks taking place in Whitehall is how, practically, the CQC could evaluate local authority commissioning of social care, and whether it would require additional funding to do so.
It is currently paid for via fees from the providers it inspects, along with some central funding form the Department of Health. It would require additional funding to take on a new role.
One well placed source told HSJ: "Politically, Theresa May will be able to say she has done what Simon Stevens asked and provided social care with additional funding first, while at the same time being able to say she has helped the NHS cope with pressures caused by delayed transfers of care.
"But the Treasury needs to be convinced the money will be spent well and that is where the CQC's role will come in."
Another source said: "[The government] are considering proposals… The discussions are about what the CQC is best placed to do. They already have conversations with adult social care providers, acute NHS providers and commissioners. They can ask the questions and identify any gaps.
"This is about how they would potentially monitor the effectiveness of commissioning by local authorities. This is about the government providing short term stabilisation money to the social care sector and checking it is spent well.
"There has been no agreement on the final figure."
In its latest board report, the CQC warned that social care and home care services were under significant pressure – with two companies exiting the home care market and a number of contracts being handed back to commissioners.
A CQC spokeswoman declined to comment on the plans but said: "In October last year, the CQC warned that adult social care was approaching a tipping point. We know many people are getting great care but that is not the reality for everyone and we are increasingly seeing services struggling.
"Without real change, next year there will be more people whose needs aren't met, less improvement and more deterioration."
A government spokesman: "We are committed to maintaining a sustainable social care sector and continue to keep it under review. We are already giving local authorities access to £7.6bn of new money for adult social care.
"This government has gone further to integrate health and social care than any other before it. But this is not solely about money, which is why we are working to find a long term, sustainable solution which helps local authorities learn from each other to raise standards across the whole system."