CQC hospital inspection directorate spent £4.4m on "travel and subsistence" in 2014-15 against budget of £1.1m
CQC says overspending occurred because budget was based on previous, lighter touch inspection regime
Figures obtained by HSJ show up to £80,000 spent on accommodation during single inspection
The Care Quality Commission's spending on hotels and travel by its hospital inspection directorate was more than four times over budget last year, HSJ can reveal.
According to figures obtained by HSJ from the CQC, the hospitals directorate had a budget of £1.1m for "travel and subsistence" in 2014-15, but finished the year with an actual spend of £4.4m.
The regulator said the disparity was because it had based its initial budget on its previous, lighter touch inspection regime. The budget was increased in 2015-16 to reflect its "new comprehensive inspection approach".
However, in the first half of this year the hospitals directorate was already almost £700,000 over budget for spending on travel and subsistence.
In September 2013 the CQC launched a new inspection regime, based on beefed up, clinically led inspection teams.
The approach can involve 50 or more inspectors scrutinising a trust in detail over five days.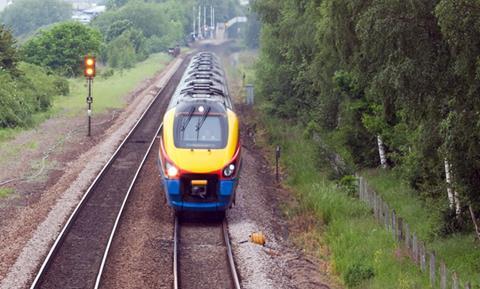 During this time the CQC pays for inspectors' hotel accommodation, travel and meals.
The majority of the CQC's travel and subsistence budget covers this spending, although it also includes costs not directly linked to inspection, such as expenses related to team meetings and training
The CQC said that following the overspend, "budgeting was changed for 2015-16 to reflect the new comprehensive inspection approach, including the increase in the size of inspection teams".
However, in the first half of this year, the hospitals directorate had spent £3.3m on travel and subsistence – £698,070 more than its budgeted spend of £2.6m.
The regulator's two other directorates, adult social care and primary medical services, underspent their budgets in 2014-15 by £886,349 and £41,387 respectively.
The CQC told HSJ: "As the CQC regulates health and adult social care services across England, it is necessary for its inspection teams to have to travel and on occasion, to stay in overnight accommodation."
The CQC followed a travel and subsistence policy "to ensure that expenditure remains within the appropriate limits", it added.
The statement said: "In 2014-15 and [the first half of 2015-16] the travel and subsistence spends enabled CQC to carry out 24,752 inspections across all of the sectors it regulates.
"We believe that providers, and importantly people who use their services, are experiencing the benefits of our new approach to regulation, which provides a much more in-depth and detailed assessment of the quality of care than ever before."
The CQC's hotel spending
HSJ submitted a freedom of information request for the Care Quality Commission's spending on hotels for NHS trust inspections since September 2013, when the new inspection regime began.
However, the CQC said the work and cost involved in gathering this data would be prohibitive. HSJ revised the request to a randomly selected sample of 36 trust inspections.
Total spending on hotels to accommodate inspectors during the 36 inspections was £921,279.
The biggest spending covered the inspection of Dorset Healthcare University Foundation Trust, where 118 inspectors were accommodated at two hotels over five days for £80,837. Hotel spend was over £50,000 for four other inspections: Imperial College Healthcare Trust; Hertfordshire Partnership University Foundation Trust; King's College Hospitals Foundation Trust; and Lancashire Care Foundation Trust.
The most expensive on a per night basis was the Imperial inspection, where the CQC spent £239 a night accommodating inspectors at the four star Thistle Kensington Gardens hotel.
This and other inspections appear to be in excess of the CQC's spending limit of £172.50 a night for hotels in London, and £122.50 outside London.
However, the CQC told HSJ the spending included "additional requirements" during inspections, such as teams being able to discuss their findings in private during meals, lunches to take on visits and room cancellations.