Healthcare Safety Investigation Branch chief investigator says he will challenge regulators
Keith Conradi says NHS has been "defensive" and incident investigations seen as a "bolt on"
HSIB "will go where the evidence leads"
The Healthcare Safety Investigation Branch will focus its efforts on challenging system regulators and policymakers over potential patient safety gaps, HSJ has been told.
In an exclusive interview, new chief investigator Keith Conradi said he wanted to "challenge and push the boundaries of the system" to drive improvements to patient safety.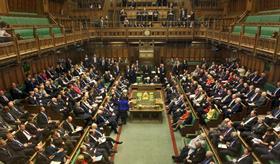 The branch became operational on 1 April and has already launched its first investigation.
Setting out how the new organisation will operate (see box), Mr Conradi was keen to make clear HSIB would not be pursuing trusts or clinicians for errors they had made.
He said: "If we are looking at system-wide problems then the people who can fix those are going to be the national bodies, whoever that may be.
"They are the people who can change the system. If we see a cluster of events in several different trusts, why would we want to just make a recommendation to these trusts? It is obviously wider than them; it is looking at who can make a difference beyond that."
"I want to have that ability to challenge and push the boundaries of the system. Some of the challenge may be identifying who is responsible or best placed to fix those system wide issues. The idea is we would look to NHS England, NHS Improvement, the Care Quality and Commission, the professional regulators, royal colleges and even the Department of Health.
"It's not about the individuals or even the individual trusts."
He said HSIB would use its recommendations to start a public debate about patient safety and if necessary regulators would need to publicly explain why they rejected HSIB's recommendations.
But he also said HSIB would not be "in an ivory tower" and would aim to work with organisations so recommendations were not a surprise. He said ultimately the work would be based on facts: "We will go where the evidence leads."
HSIB was established this year after recommendations following the Morecambe Bay inquiry and advice from experts assembled by Jeremy Hunt. It is modelled on similar investigation bodies in the aviation and transport industries.
A commitment to pass legislation to give HSIB statutory independence was included in the Conservative Party manifesto before the general election.
Mr Conradi said HSIB has 13 investigators, with five more team members to be recruited. Some have a non-clinical background and others include nurses, paramedics, engineers, a pilot and human factors experts.
Asked about his impressions of the NHS and its culture, Mr Conradi said his early experiences with the service were best described as "suspicious or defensive". He added: "That is something that I have encountered, but a lot of the places where I have been there is also a willingness and openness to change.
"It still appears that safety investigation in general terms isn't treated as the sort of profession I see it as. It is a profession, not an add on, and it appears to me that in a lot of places it is seen as a bolt on, an addition to the day job."
Describing how HSIB will work, Mr Conradi said its investigators will use incidents as "trigger events" that can be investigated as part of wider thematic issues that could include multiple incidents with a common theme. He said HSIB would look for good and bad practice, and would aim to make safety recommendations to prompt system improvements.
He said: "We have criteria we have imposed on ourselves to get the most learning from a systemic event. We don't see ourselves as the solution makers. We are professional investigators but we will identify where the deficiency is and who is best placed to find the solution."
Explaining the use of multiple incidents in one investigation, he said: "If we want to strongly recommend change then we need the evidence base and we are suggesting commonly that will need more than one event to do that."
Mr Conradi said HSIB's interim reports would be published soon after the start of an investigation "to fill a vacuum", establish facts and show where investigations will be heading. He said there could be multiple interim reports if HSIB identifies issues that need to be reported promptly to the system.
He said it was still the branch's intention to develop an exemplar model for incident investigation but it needed "time to prove our concept" before spreading this to local NHS organisations.
He repeated the need for legislation so HSIB "is seen as being independent" from the NHS and said he wanted powers to be able to access evidence and documents as well as a requirement for organisations to respond to HSIB's safety recommendations.
He also called for Parliament to provide families with a route to apply to a higher court to access information that is protected by HSIB's "safe space" rules. This is designed to prevent it disclosing evidence and statements to encourage openness from NHS staff. Mr Conradi said he didn't want discretion over whether to provide information to families and instead they should have a separate process independent of HSIB.
How HSIB investigates the NHS
HSIB operates a duty roster for investigators who will act on information, data and incidents as they happen to build a case for investigation. These will be discussed at a weekly scrutiny panel where a decision will be made whether to carry out a preliminary examination.
A preliminary examination will involve a team of investigators spending up to a week gathering evidence, interviews and establishing the facts about a trigger incident.
A debrief with the entire HSIB team will then consider the preliminary examination details and decide if there is systemic issues that warrants a full investigation. The key criteria will include considering the severity of the incident; whether there was a systemic failing and if there is potential for system learning from a HSIB investigation.
In a full investigation a dedicated team of HSIB investigators will examine the details of the incident and try to establish the systemic causes. This may include specialist advisers; commissioning additional research; human factors analysis and identifying evidence and interviews including with policymakers. Interim reports will be published which may identify urgent safety action that needs to be taken.
Draft final reports will be sent to all parties involved including families for comment and fact checking. The final decision on what to include will be HSIB's. The final reports will not seek to attribute blame.
Final reports will be made public, and will include evidence based safety recommendations for regulators and other organisations to act on. Their responses will be published by HSIB on its website. HSIB will look to analyse what impact its investigations make.