Coroner writes directly to Jeremy Hunt with concerns over safety of NHS patients treated in private hospitals
He criticised a "catalogue of failings" at BMI Healthcare hospital after Peter O'Donnell died in January 2017
Follows CQC report highlighting poor safety in the private hospital sector
The safety of NHS patients treated in private hospitals has been raised directly with health secretary Jeremy Hunt following the death of an NHS patient.
Assistant coroner for Manchester West Simon Nelson has written to the health and social care secretary warning about poor processes for emergency transfers, the lack of responsibility private companies have for consultants they use, and junior doctors working alone for 24 hour shifts with a lack of training and monitoring.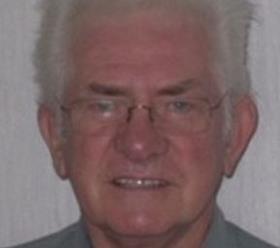 He has given Mr Hunt until next month to respond, following his investigation into the care of 77 year old Peter O'Donnell.
Mr O'Donnell, who was an NHS patient, died in January 2017 after hip replacement surgery at BMI Healthcare's Beaumont Hospital in Bolton. His hospital-acquired pneumonia was not properly recognised by staff, who dialled 999 to rush him to the Royal Bolton Hospital four days after his surgery, where he suffered a cardiac arrest resulting from organ failure and sepsis. He died a few days later having never regained consciousness.
The coroner said Mr O'Donnell showed signs of a chest infection which were not acted on. He said: "Thereafter, by reason of ineffective communication between professionals, irregular observations and inadequate documentation, opportunities to escalate his care were missed. Antibiotic therapy was significantly delayed."
At the inquest hearing, the coroner explained he had decided to write to Mr Hunt, in part because of reading a recent report published by the think tank the Centre for Health and the Public Interest. He said: "I have some very real concerns about the quality of treatment within the private sector."
While there were "gross failures" in Mr O'Donnell's care, and he believed "there was a possibility, even a real possibility" the pensioner had been neglected, he was not able to record a formal verdict of neglect, "notwithstanding the catalogue of failings I have detailed already."
An internal investigation report by BMI Healthcare, seen by HSJ, admitted "there were care related issues" and Mr O'Donnell "showed signs of deterioration post-operatively". It said observations were not completed and inaccurate early warning scores were calculated, which was a "potential missed opportunity for escalation of care".
A review by the Care Quality Commission earlier this month highlighted concerns over the safety of private hospitals and the reliance on using 999 calls to transfer unwell patients to NHS hospitals due to a lack of critical care facilities.
In the inquest, the coroner heard that nurses struggled to contact Mr O'Donnell's surgeon Mukesh Hemmady, who works at Wrightington, Wigan and Leigh Foundation Trust. He told the inquest there was no formal criteria for calling him back to the hospital. Mr Hemmady works privately for BMI Healthcare and Ramsay Healthcare.
Mr O'Donnell's sister, Mary Greaves, said: "The inquest has shown a series of failures and missed opportunities and we feel let down by what can only be described as systems which appear at fault. Proper risk assessments, accurate and timely record keeping, appropriate staff intervention, better communication and lack of any escalation planning are just some of the concerns we feel have been raised by this inquest.
"BMI Healthcare are the ones at fault. The care was not good enough. I believe Peter was basically neglected and I will never get over it. Private hospitals should be responsible for who they employ and not just have people floating in and floating out doing an operation and then disappearing somewhere else for the rest of the week."
In his report to Mr Hunt, the coroner said:
The Centre for Health and the Public Interest think tank's recent report on safety in private hospitals recommended consultants be directly employed by private companies. The coroner said companies should have responsibility for monitoring performance. He said: "In this instance neither communication nor escalation procedures were documented."
A junior doctor was on duty 24/7 with monitoring and appraisal overseen by an outside employment agency.
"Neither protocols nor procedures existed for the transfer of unwell patients to local acute hospitals." After Mr O'Donnell's death a document was created but the coroner added: "It is by no means certain that such procedures and documentation exist beyond the jurisdiction of Manchester West."
Mr Nelson suggested private hospitals be "required to adhere to the same reporting requirements as NHS hospitals in order to improve the chance of harm to patients being detected".
Two nurses at the hospital changed Mr O'Donnell's nursing notes days after his death, in breach of the Nursing and Midwifery Council's code of conduct. They have been given a final written warning and referred to the NMC.
A Beaumont Hospital spokesman said: "Our condolences remain firmly with the family and friends of Mr O'Donnell, and we appreciate fully their immense feeling of loss. While we do have processes in place for any patient who may deteriorate, which may include planned or urgent transfers to an NHS hospital, we accept that the coroner highlighted areas where we needed to improve. As a direct result of the findings we have introduced and reinforced processes as well as accelerating refresher training. Our focus remains on patient safety."
A Department of Health and Social Care spokesman said: "Patient safety must be paramount in all healthcare settings which is why all NHS and independent hospitals are rated by the CQC. The secretary of state has received the coroner's report and will respond in due course."