Health secretary says internal market and foundation trust independence has been barrier to standardising care
Department of Health considering how best to mandate safety processes quicker to the whole NHS
Jeremy Hunt says the system has gotten "used to levels of harm"
The NHS internal market and the independence of foundation trusts are hampering efforts to deliver standardised safe care, the health secretary has said.
In an interview with HSJ, Jeremy Hunt said he was concerned that "as a system we get used to levels of harm". He said the way the NHS had been organised over decades made it harder to ensure best practice was rolled out quickly.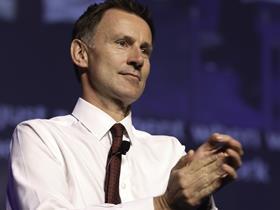 The Department of Health is exploring how to "find a quick simple way where we are just able to assure patients that where we know something is the right way of doing it we standardise it across the NHS relatively quickly", he added.
Mr Hunt's comments on the internal market and FT freedom put him at odds with successive health secretaries, including his immediate predecessor Lord Lansley who pursued greater levels of competition and independence in the NHS as being key to its success.
Mr Hunt said the issue went back "many decades where the whole direction of travel with the internal market was to create foundation trusts, which would be completely independent islands of excellence, and I think we've realised that model has to change".
He continued: "With an ageing population, what you need more than anything is integrated care that can span multiple providers. The idea of lots of competing foundation trusts and payment by results works well when you have in your mind that most of the work the NHS does will be single episode elective care, but when you're dealing with complex patients who are going in and out of the system a lot those structures prove not to be fit for purpose.
"We have learned when it comes to safety that we need to become much better at standardising practice. This is not just an issue for the NHS, this is an issue all over the world, but even with a foundation trust, we do have the levers within NHS England and NHS Improvement to be able to standardise best practice when it comes to patient safety… but it just doesn't happen."
He said what the DH was looking to do was "going against the trend of recent decades of more and more people operating in their own empires and islands".
Mr Hunt said doctors, nurses and other staff were passionate about improving safety but "sometimes as system we get used to levels of harm. As a system, all over the world, healthcare has got too used to high levels of preventable harm and death and actually nobody wants that."
He compared healthcare to the aviation industry's response to disasters, saying changes to prevent plane crashes are made within days across the world.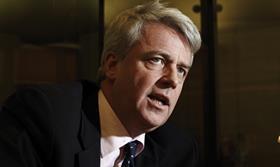 "They have very, very good systems for standardising best practice when they know they need to make an important change. Whereas in healthcare, across the world, it still depends too much on the conscientiousness of the medical director and clinical teams. That enthusiasm and goodwill is really important but there are times where if we know something works we should just get on and do it," Mr Hunt said.
The DH has asked the Care Quality Commission to carry out a review of never events and the wider response and learning to the incidents.
Mr Hunt said: "We want to look at whether you could have potentially a decision made by a committee of clinicians, which meant that a change would happen almost immediately without the need for lots of debate.
"I have been very struck by a comment Gary Kaplan, chief executive of the Virginia Mason Hospitals, made to me. He said he often gets asked by doctors 'does standardisation remove the ability to think innovatively and differently?'
"His reply was that it was the exact opposite and we don't want doctors wasting their brain space trying to work out a new way of doing something when that has already been done and best practice has been established. That then frees them up to think about areas where things can be done even better."
Exclusive: Internal market and FT 'islands' hamper safe care, says Hunt
1

Currently reading

Exclusive: Internal market and FT 'islands' hamper safe care, says Hunt

2

3

4