Peter Wyman named as health secretary's preferred candidate for CQC chair
Mr Wyman is currently chair of Yeovil District Hospital Foundation Trust
He is a former senior partner at PwC
The new chair of the Care Quality Commission will be Peter Wyman, current chair of Yeovil District Hospital Foundation Trust, HSJ can reveal.
Mr Wyman, a former senior partner at PwC, is health secretary Jeremy Hunt's preferred candidate to replace Lord Prior, who was made a Conservative peer and health minister following the general election.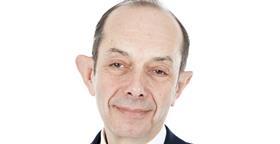 His move to the CQC is subject to a hearing before the Commons health committee on 1 December.
The CQC faces a challenging financial settlement for 2016-17 and is facing substantial opposition to planned increases in fees for healthcare providers. Mr Wyman will also have to oversee the CQC's transition to a new, more risk based regulatory model. The CQC has struggled to complete its inspections of health and care providers within the timescale it had orginally set itself.
Mr Wyman has been chair at the Yeovil trust since June 2011 and according to the trust website his experience includes a string of private sector business roles as well as the public sector. He is currently chair of the Somerset Community Foundation and is the treasurer and a member of council of the Bath University.
The trust website adds: "He has been an international adviser to large commercial organisations. He was president of the Institute of Chartered Accountants in England and Wales and a senior partner at PwCand was awarded a CBE for services to the accountancy profession in 2006."
Mr Wyman served as special adviser to the government on taxation and deregulation in corporate affairs in 1993-94 and was appointed to the Deregulation Task Force in 1994.
He received the 2006 Institute of Chartered Accountants' Award for Outstanding Achievement, the profession's highest award, after he steered the accountancy profession through the fallout from the Enron collapse.
Peter Wyman told HSJ today: "I am very pleased to have been named as the government's preferred candidate for the role of chair of the CQC, subject to the continuing selection process.
"As I have told the staff of Yeovil Hospital, my selection as the preferred candidate is a reflection of the ambition and success of our hospital, and the plans which we have developed for a new and sustainable future for the NHS locally.
"It has been an enormous privilege to be chairman of this Trust for nearly five years and a great pleasure to have worked with so many inspirational people across the Hospital and the local area."
A Department of Health spokeswoman confirmed his selection to HSJ this morning.
She said: "Following an independently chaired and open recruitment exercise, the government's preferred candidate for the role of chair of the CQC is Peter Wyman, the current chair of Yeovil District Hospital FT. The Commons health committee will hold a preappointment scrutiny hearing on 1 December."
A CQC spokesperson said: "We welcome the news that secretary of state has selected a preferred candidate and look forward to the outcome of the preappointment scrutiny hearing."