Senior sources say the number of national clinical directors is likely to be cut
Directors to be refocused on priority areas
NHS England confirms review and indicates change likely to occur when secondment agreements end in March
NHS England is considering cutting the number of national clinical directors, HSJ can reveal.
A source with knowledge of the discussions at the arm's length body, who did not wish to be named, said there was "likely to be a reduction" in the number of directors.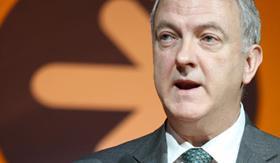 A second senior source told HSJ there were longstanding plans to restructure the directors and move to a more "streamlined" system.
They said some directors currently had "much busier briefs than others". The reorganisation was likely to result in a new, "slimmer" setup and more focus on "big ticket areas" such as cancer and long term conditions, they added.
The source said some current directors were "concerned" about the potential changes.
National clinical directors are practising clinicians tasked with giving NHS England expert advice on distinct areas of care.
The existing set up was introduced in March 2013 by Sir Bruce Keogh, NHS England's medical director.
There are currently 23 directors, covering areas such as cancer, heart disease, mental health, adult neurology and liver disease.
NHS England confirmed to HSJ it was reviewing its national clinical directors.
A spokeswoman said: "The secondment agreements for most national clinical directors end on 31 March 2016, so NHS England is taking the opportunity to streamline and strengthen its clinical advisory mechanisms, by better aligning the work of [the directors], clinical reference groups, clinical senates, chief professional officers, and numerous others in support of the Five Year Forward View and the NHS's key improvement priorities.
"No final decisions have yet been taken, but Bruce Keogh, [specialised commissioning director] Jonathan Fielden, [primary care director] Arvind Madan and [acute episodes of care director] Keith Willett are developing proposals."
She added: "In addition to the national clinical directors, NHS England will continue to receive clinical and professional advice from a range of other sources, including clinical reference groups, medical royal colleges and specialist societies and the chief professional officers."