PHSO promises to improve the speed of complaint handling
Early resolution and mediation services will be introduced
More data and transparency over casework to help trusts improve
The Parliamentary and Health Service Ombudsman has pledged to "get back to the basics" to improve its handling of NHS complaints and help trusts learn from its work.
Rob Behrens, who took over as ombudsman last year, told HSJ the regulator would publish a new strategy next week setting out clear ambitions for the regulator to improve.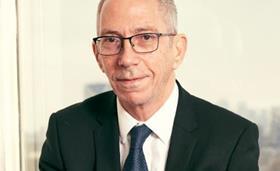 The PHSO is the final arbiter for complaints about patient care in the NHS and Mr Behrens said he wanted to move on from the organisation's recent troubled history. Former ombudsman Dame Julie Mellor resigned, along with her deputy, amid allegations of poor governance, management and culture at the organisation.
Mr Behrens called the strategy a "modest attempt to get back to the basics of being a rigorous ombudsman service. That means more effectively resolving complaints to the satisfaction of complainants where that is justified. It means being a more outward facing service so it is easier for people to contact and communicate with us and that whatever we do is done in a transparent way so that our role is demystified to a public that doesn't always understand what our role is.
"It means we are reaching out to bodies in our jurisdiction to help them resolve more complaints more effectively on the front line so complaints don't need to come to us."
He added: "I am trying to move the page without ignoring the history that we have been through."
The strategy will include ambitions to speed up the handling of complaints through a merger of the assessment and investigation teams to reduce duplication, as well as a "massive" corporate training programme to upskill PHSO staff.
It will also introduce a new early resolution scheme to allow grievances to be settled without a formal complaint, which Mr Behrens said was "common practice" in other ombudsman services but did not happen at the PHSO.
In 2019-20, the PHSO will look to introduce mediation where an NHS trust and a family will agree to try and negotiate a settlement. Mr Behrens said: "It will take some time to introduce and I am not promising it this year but it is an essential additional tool that ombudsmen need to use."
The PHSO will also look to publish more results of its casework and help highlight insights and learning to reduce complaints at trusts.
However, the PHSO must cut its budget by 24 per cent by 2020. It has made 60 staff redundant and moved offices to Manchester to reduce property costs. Mr Behrens said he was also reducing senior management and communications staff to protect the front line as much as possible.
One change that Mr Behrens said would be "controversial" for some complainants was to stop the practice of external reviews of case decisions. He said cases would still be reviewed but only where there was an "evidence based" reason.
He said: "One of the things we won't be doing, which did happen in the past and is controversial to some complainants, is that there was a possibility of commissioning external independent reviews of our decision. That is contrary to the principle of an ombudsman. It won't be happening. We will do reviews but we will do them in house and if we need external expertise we will bring them in to work with colleagues."
He said outsourcing reviews undermined the legal principle of the ombudsman being "the point of last resort" but he stressed he would also review the PHSO's governance to allow a greater involvement of complainants in its operations.
Mr Behrens said: "What I want to do, what I need to do, is to review the governance arrangements to see where we can build in user participation in our governance arrangements. At the moment, that doesn't really exist and I think that is a weakness of the organisation."