James Nicholson – who was a member of NHSE's clinical group developing standards – speaks out
Says NHS England insisted on changes to draft cancer standards
Says the changes were demanded by NHSE's national cancer team led by the Royal Marsden CEO Cally Palmer
Dr Nicholson said it was "frankly absurd" that the Marsden was allowed to operate without an intensive care unit
NHSE says clinical group signed off the standards
A leading doctor who served on an NHS England group tasked with designing new child cancer standards has told HSJ that changes to soften the proposals were "insisted on" by its officials.
James Nicholson, chairman of the Children's Cancer and Leukaemia Group and consultant paediatric oncologist at Addenbrooke's Hospital, in Cambridge, told HSJ the clinical reference group for children and young adult cancer services – of which he was a member – was threatened with its whole project to set new standards being dropped, if it objected.
He said the group debated resigning en masse in protest over NHS England's position. He said the national body was "standing in the way" of clinicians trying to improve care for children and said the wording of the standards being consulted on this month should be considered invalid.
Dr Nicholson was present at a meeting in September last year where clinicians were told that the recommendation about co-locating intensive care services with child cancer units needed to change from "must" be present to "should".
This was demanded, he said, by NHS England's national cancer team, which is led by cancer director Cally Palmer, chief executive of the Royal Marsden Foundation Trust – a cancer centre which lacks an on-site intensive care unit.
Dr Nicholson said the clinical reference group, made up of expert clinicians from across the UK, only agreed to changes to ensure the remainder of the new standards were not abandoned. They insisted patients who were transferred from one site to another were monitored with new quality metrics.
He said: "It was very clear if we didn't accept it, the service specification would either go no further or we would all have to resign en masse.
"I recall no one being happy with this change and the CRG was unanimous in thinking that a change from 'must' to 'should' was not appropriate."
Last week HSJ revealed how NHS England had "buried" long-running concerns over the model of care in London. Former London medical director Andy Mitchell accused Ms Palmer of a conflict of interest and said he believed either she or NHS England chief executive Simon Stevens were responsible for preventing a 2015 report from being published and proposals for change going any further.
Claims that the CRG had been put under pressure were described by NHS England as "deeply unfair", but it has said Ms Palmer will "play no part" in future decisions on child cancer services. CRGs are groups of clinicians established to shape standards for specialised services, which are commissioned by NHSE.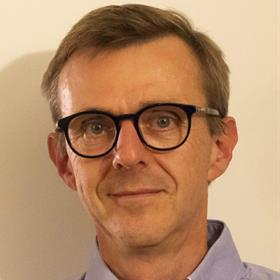 Dr Nicholson, who chaired the paediatric review element for the CRG, said Ms Palmer's conflict of interest was not compatible with her role and the operating model at the Royal Marsden was "frankly absurd".
He told HSJ: "We were told by NHS England at a CRG meeting that this [the change from "must" to "should"] had been insisted on by the cancer policy team.
"There was a long discussion. One option discussed was mass resignation.
"We accepted that probably the only way of that service spec not being dead in the water – for all of the good changes that were still in place – was to let it go forward and hope in the public consultation there would be enough of a backlash to address it.
"It was a real compromise."
He is no longer a member of the CRG, as the membership of all CRGs was revised early this year.
He said the group felt resigning wouldn't have achieved much but added: "We might well have been wrong.
"It just seems a complete nonsense when you're trying to pull together a specification of what good care looks like that you can let such compromises slide in.
"It just feels like a slap in the face when a large number of experts from around the country who have contributed to this [standard] to make it better, and progress is slowed. It is truly depressing and it's very demoralising.
"NHS England should be supporting us, not standing in the way and it does feel like they're actually standing in our way."
He said during engagement events outside London, clinicians were "incredulous that we would even ask the question if intensive care should be colocated."
He said the model of care at the Marsden where children are transferred to St George's Hospital for intensive care was "inappropriate" adding: "When you have a city as large as London, to have a service set up where paediatric oncology and intensive care is not colocated is frankly absurd and that is the view held by a vast majority of the profession."
He said the risks were mitigated by the Marsden transferring children early but "it is not good quality care. For example if they have a sick child which has leukaemia who ends up being transferred to St George's for intensive care my understanding is they don't have the same clinical trials open at St George's and there is not the same oncology cover so they don't get the same quality service".
On Ms Palmer, he said: "I don't think that level of conflict of interest is compatible to having any input into a service review which has an impact on your own service." He added he believed an independent inquiry would be helpful if the issue can't be resolved any other way.
"I would like to see the wording of the service specification reversed. I think there should be a recognition that those changes that were made in the service specification should not be regarded as valid."
HSJ has approached Ms Palmer for comment through the Royal Marsden.
In response to Dr Nicholson's comments NHSE said it was grateful to all the clinicians for their effort and time in developing the proposals which are now out for public consultation.
An NHSE spokesman said: "All members of the clinical reference group signed off the proposals despite some obvious differences of opinion between various clinical views during their development. The CRG recommended clear safety requirements where some services are not on the same site, and that is exactly what is now being consulted on so everyone can again have their say."