Professor Sir Mike Richards says in future there might not be separate regulation of quality and finance
Chief inspector of hospitals says rating trusts for use of resources is the "most challenging" issue for the CQC in the year ahead
NHS Improvement director Kathy McLean says struggling trusts will be offered more than one buddy to help them improve
Regulation "might well move" to a single organisation overseeing both quality and finance in the future, the Care Quality Commissioner's chief inspector of hospitals has said.
Sir Mike Richards was responding to a question at an HSJ webinar last week about whether it was still necessary for NHS Improvement and the CQC to exist separately. He said: "I think this is a process of evolution now whether we will have separate quality and finance regulation in five years' time who knows. This is where we are and we are making it work and we are making it work effectively. I think it is considerably better that we [now] have two organisations not three [as before NHS Improvement was created] so that is progress."
Asked what system would be the best arrangement in an ideal situation, Sir Mike said: "We might well move in due course - but I'm not calling for this is any sort of hurry - to an organisation that was the improver and an organisation that was both the financial and quality regulator. That could happen but I don't think it's a matter of saying this has got to happen now as I really don't think that would be helpful."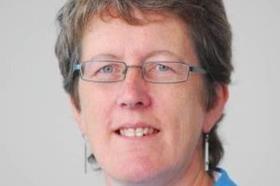 He said regulators "do see the link between quality and efficiency, in terms of the sustainability, so I think that is a direction of travel things could go in, but I am not calling for that as any sort of a matter of urgency as I think we are doing really quite well as we are".
Sir Mike also addressed the issue of rating trusts for their use of resources, which the CQC intends to incorporate in inspections from April.
He said "finding a solution" for how best to assess efficiency is the "most challenging" issue the CQC faces in the year ahead. He said NHS Improvement's assessment of a trust's finances in its single oversight framework looks at "financial sustainability" but "that is not the same as assessing efficiency". Sir Mike said the CQC was "quite a long way off" having the data it needs to measure efficiency at a service level, which is what he would aim to do in "an ideal world".
Sir Mike insisted neither quality nor efficiency would "trump the other". When challenged on how a single rating would be determined if a trust was found to significantly diverge on these two issues, he said: "If I had the right answer for you now, I would give it to you."
Kathy McLean, NHS Improvement's executive medical director, also participated in the webinar. She suggested NHS Improvement will start offering struggling organisations more than one trust to "buddy" with. Dr McLean said the regulator had "learnt you probably need several [buddies]" to help in specific clinical services where a trust is struggling. She said there would not be a "direct financial reward" for those trusts helping others unless they are doing so under a formal arrangement such as sharing a chief executive.
Dr McLean and Sir Mike also discussed how the system will regulate sustainability and transformation plans and new care models. Sir Mike said the CQC is talking to some emerging hospital chains about whether to publish an aggregate rating for all the trusts in the chain or whether the public "really need to know" how the individual trusts are faring.
The issue was also raised that while there is improvement support for trusts, primary care and social care do not have the same formalised support. Dr McLean said NHS Improvement was "not yet" in a position to have discussions about filling this gap.