Funding fears over medical examiner fees have delayed launch
A national medical examiner service was first recommended by the Shipman inquiry
Department of Health says it is committed to launching medical examiners
Plans for a national rollout of independent medical examiners next year has been abandoned by ministers because of government concerns over how the roles will be funded, HSJ has learned.
The high profile patient safety reform was due to begin in April 2018, but the timetable has been delayed because the Department of Health has had difficulties getting agreement from the Treasury over new fees to fund the service, HSJ understands.
The DH consultation had suggested medical examiners would be funded by a new fee covering all deaths, which would replace the existing cremation form fees known as "ash cash" paid by bereaved families. For 70 per cent of families choosing cremation, the new £100 fee would be cheaper. But for those families who opt for burials the fee would be an additional cost.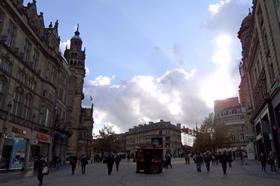 The Treasury has pushed back against the proposals, outlined in a consultation last year, amid fears the fees will be viewed as a "death tax". Chancellor Philip Hammond used similar language to criticise Labour on social care funding earlier this month.
Sources close to the project said the initial April 2018 rollout was ambitious but achievable if new regulations were approved by Parliament after a quick public consultation. More than nine months after the consultation ended, the DH has yet to respond and has now accepted that local authorities, which would employ medical examiners, cannot meet an April 2018 launch.
One source said: "This would deliver a better service for less money and yet is being delayed and an archaic system, which is not fit for purpose, is being perpetuated because of political timidity, it would appear."
HSJ understands the government is "adamant" the new system will not be funded from general taxation but a fee system would amount to the creation of a new tax on deaths for families who currently choose burial and dont pay cremation charges.
Medical examiners were recommended by the Shipman inquiry in 2005, the Francis report into Mid Staffordshire in 2013 and the investigation into maternity failings at Morecambe Bay in 2015.
Under the proposed system 300 independent medical examiners, as well as associated staff, would review all deaths not referred to a coroner. They will examine bodies and clinical notes and will be required by law to consider any concerns by families before deciding whether to refer the death to a coroner.
In a report for the DH as part of its consultation last year, medical examiners were found to be a significant benefit to improving governance and patient safety. The report concluded that events at Mid Staffordshire would have been detected "much earlier" had a medical examiner system been in place.
Pilot areas in Sheffield and Gloucester have been using the medical examiner system for almost seven years to look at more than 30,000 deaths.
As well as identifying errors in 10 per cent of causes of deaths, the pilots also identified a range of patient safety and clinical governance issues including patterns in deaths linked to surgical practices; a cluster of post-operative deaths caused by an infection in hospital; poor nursing and hospital care; and nursing home neglect.
Suzy Lishman, president of the Royal College of Pathologists, said the reforms were long overdue. She said while the delay was disappointing, "it is vital to ensure that implementation is properly planned. There is still much work to be done in adapting the current system and recruiting and training medical examiners and officers."
She reiterated the benefits identified by the pilot sites. "The college's view is that no other patient safety initiative can provide these benefits in such a truly independent and universal way," she said.
"We understand concerns about the fee, both from those paying it and the local authorities who will be responsible for collecting it. It is important to recognise that for the majority of people the new charge will represent a considerable saving compared to the existing cremation form fees. Any delay in implementation delays these benefits and is regrettable."
A DH spokeswoman said ministers remained committed to bringing in the reforms.
She said: "We are committed to the introduction of medical examiners to ensure there are the right assurances and safeguards for bereaved people. We recognise concerns from local authorities that more time will enable them to establish the new system and we will set out a timetable when we respond to the public consultation shortly."