Discrepancies in official data examined by HSJ suggest more than 700 deaths of patients detained under the Mental Health Act were not reported to coroners between 2011 and 2014
All deaths in state detention should be reported to the CQC and examined by a coroner
DH could not rule out the risk some families have been denied inquests
Hundreds of patients who died while being detained under the Mental Health Act could have been denied inquests, it has emerged after HSJ uncovered discrepancies in official data.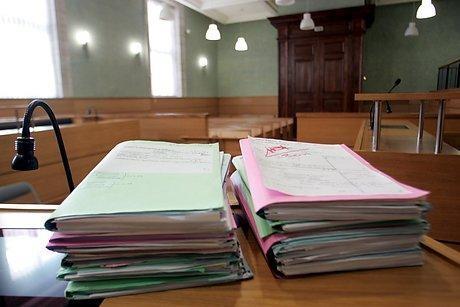 By law all deaths in state detention should be examined by a coroner. However, inconsistencies between official data on deaths reported to coroners in England and Wales and notifications sent to health regulators by NHS trusts, suggest coroners may not have conducted inquests into every death.
Between 2011 and 2014 a total of 373 deaths of people detained under the Mental Health Act were reported to coroners in England and Wales, according to data held by the Ministry of Justice.
In contrast, data compiled over the same period by the Care Quality Commission and Health Inspectorate for Wales, and supplied to the government's Independent Advisory Panel on Deaths in Custody, show a total 1,115 deaths – 742 more than was reported to coroners.
The Department of Health said all deaths in detention should be properly investigated. While it said some differences in the data could be explained by different methods of recording, it accepted that it could not rule out the risk some patients and families had been denied inquests.
The data supplied to the independent panel only included deaths of patients detained in hospital – meaning the figures are comparable to those released by the MoJ.
The discrepancy between the MoJ and DH data suggests only a minority of deaths in state detention have been investigated by a coroner as the law requires.
Charity leaders told HSJ they were shocked at the inconsistent data and said more needed to be done to ensure openness around deaths in state custody.
Deborah Coles, director of the charity Inquest, said: "These are deaths of people owed a duty of care by the state and their treatment and care must be subject to robust scrutiny. There needs to be much greater openness and transparency of deaths in mental health detention. These figures point to continuing failures in reporting and oversight.
"Until there is an independent framework for deaths in mental health detention and those informally detained, this problem will persist. Coroners are not resourced to conduct investigations themselves and reliant on often cursory internal reviews by NHS trusts."
Brian Dow, a director at Rethink Mental Illness, described the data as "alarming". He said: "If incidents are not being appropriately referred and examined then lessons can't be learnt about how to avoid further tragedies in the future.
"We want to see a robust, independent and transparent system for investigating deaths in mental health settings, so no more families are left without answers."
MoJ figures show the number of deaths reported to coroners increased 127 per cent from 2011 to 2015, with numbers rising from 83 in 2011 to 188 in 2015. The CQC figures for 2015 are not yet available.
The DH said the discrepancies could be the result of trusts not reporting deaths properly to the coroner, or errors in the reports by coroners to the MoJ.
A DH spokesman said: "Families deserve an explanation if their loved ones pass away under NHS care and we expect every death in detention to be investigated thoroughly to make sure lessons are learnt.
"The CQC is reviewing the quality and robustness of NHS investigations into deaths under the Mental Health Act."
The department said the discrepancy in the data was not evidence of significant under-reporting. However, it accepted it could not rule out the risk that required inquests had not been carried out.
NHS investigations 'not always adequate', warns Mazars
The revelations come after concerns raised last year about investigation of deaths at Southern Health Foundation Trust. Audit firm Mazars said the trust failed to adequately learn from deaths of patients and there were suggestions at the time that the problem could be more widespread.
Mary-Ann Bruce, director of Mazars' health advisory team, said the latest data raised significant questions for the NHS.
She said: "Did the NHS nationally know that there were 188 deaths [of people in state detention] in England in 2015 compared to 100 in 2014? Does it understand why and can it be explained by better reporting?
"Each case requires investigation or review because the state has deprived someone of their liberty and they have died whilst under detention. We believe the quality of investigations undertaken by the NHS on which the coroner relies are not always adequate.
"Fundamentally if you are not learning about what is causing deaths in custody you are limiting the ability to prevent further ones."