Joint letter to trusts sets outs major reforms in how trusts review deaths
All deaths where concerns are raised by family or staff must be reviewed
Changes follow the CQC's review of investigation of deaths in 2016
Every NHS trust will be required to review all patient deaths where a relative or a member of staff has raised concerns about the quality of care, HSJ has learned.
The measure is part of new requirements on trusts from the Care Quality Commission and NHS Improvement that will come into force from April.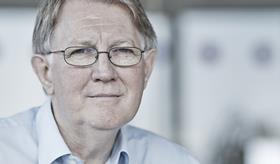 The changes are designed to provide greater transparency around deaths in hospital settings and provide a platform for organisations to identify and act on systemic issues that could contribute to patient harm.
The reforms follow the review of investigation of deaths in the NHS carried out by the CQC last year in the wake of the death of Connor Sparrowhawk at Southern Health Foundation Trust in 2013.
Health secretary Jeremy Hunt has repeatedly pushed for a focus on mortality rates at hospital level as part of his wider patient safety reform agenda following the Francis inquiry.
A joint letter from NHS Improvement and the CQC to medical directors at acute, mental health and community trusts, sent on Tuesday, said: "From April, NHS trusts and foundation trusts must collect and publish, on a quarterly basis, specified information on deaths, including those that are assessed as more likely than not to be due to problems in care, and evidence of learning and action that is happening as a consequence of this information."
It said reported data should cover the total number of inpatient deaths, as well as a subset of deaths that have been through a case note review process along with estimates of how many deaths were related to problems in the care that patients received.
Case note reviews will need to meet the methodology set out by the Royal College of Physicians and new guidance to be published in the coming weeks.
Alongside the data, trusts will also be expected to report on a quarterly basis what learning and related actions the trust has taken as a result of the case note reviews.
The letter, signed by NHSI medical director Kathy McLean and CQC chief inspector of hospitals Professor Sir Mike Richards, said data should start to be collected from April with the first publication in June.
When selecting which deaths to include in the reviews, the letter made clear minimum requirements would include:
all deaths where family or staff have raised a concern about the quality of care;
all deaths of "significantly disadvantaged" patients including those with learning disabilities and severe mental health issues;
all deaths in a specialty, diagnosis or treatment group where an "alarm" has been raised with the trust, which could include a CQC warning, a mortality alert or audit process;
all deaths of patients "subject to care interventions" where a death would be unexpected such as some elective procedures;
deaths where learning could add to existing improvement work such as sepsis; and
a sample of deaths outside the beyond the existing minimum requirements.
The letter said: "Learning from the care provided to patients who die is, of course, a key part of clinical governance and quality improvement work. These new requirements are designed to complement your existing approaches, introducing minimum standards and reporting in some areas but not seeking to replace current good practice."
Each trust will be expected to identify an executive director and a non-executive director to oversee the process.
A summary of the information will have to be published in trust's quality accounts.
Further details on the plans are expected to emerge at the Learning from Deaths conference on 21 March.