Patient groups have warned that providers would be "at risk of overlooking quality and safety" under proposed changes to the Care Quality Commission's rating regime.
Charities Age UK and Mind have both told HSJ about concerns over the consultation by NHS Improvement and the CQC on how they will jointly assess and rate use of resources by NHS trusts.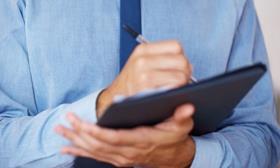 The charities' biggest concern is about the prospect of including the resources score in the calculation of trusts' overall rating. They warn this could undermine trusts' focus on care quality, and point out that one proposal appears to give less weight to safety than use of resources.
The consultation, which closes today, says the CQC "will initially present the use of resources rating alongside its existing trust quality rating, but as we finalise the assessment methodology, the next step will be considering whether and how to combine the quality and use of resources ratings within the CQC's overall trust level ratings".
It says one way of doing this would be to add use of resources "to the CQC's current key questions (safe, effective, caring, responsive and well led) as a sixth question to be combined into a single overall trust rating".
Another option is "to create an overall rating based on three elements: quality (aggregating the safe, effective, caring and responsive key questions), leadership (reflecting the well led key question) and use of resources". This option appears to give the three components of quality each less weight than leadership and use of resources.
A consultation response from Mind, shared with HSJ, said: "While productive use of resources must be transparent, we strongly oppose the proposal to add the use of resources as an additional key line of enquiry…
"Trusts and providers, in a bid to pursue an equally weighted, or greater weighted, financial key line of enquiry, will be at risk of overlooking the quality and safety of the care being provided.
"Past experiences widely reported within the NHS tell us that when financial reputation is ardently pursued the quality of care is almost always neglected and deteriorates significantly as a consequence."
Age UK charity director Caroline Abrahams said: "A rating by the [CQC] can give everyone a clear view how good a service is and highlight where it may need improvements. It is important that is remains so.
"At a time when the social care and health system is under such huge pressure, we cannot start watering down the idea of what good quality care is. Recognising when services are providing good value for money is understandably important in the current context, but this must, and always should, remain a separate issue from overall quality ratings."
She called for "our independent regulators to stand firm on quality".
The regulators' proposals indicate there will be further consultation on how ratings will be combined.
A CQC spokeswoman said: "As the quality regulator, CQC is committed to working with NHS Improvement to recognise the fact that effective use of resources is fundamental to enable health and care providers to deliver and sustain high quality, safe services for patients.
"A joint consultation response document will be published once the consultation has closed and all responses have been considered."