Niall Dickson says politicians could struggle to take "difficult decision" because of "political uncertainty"
Ministers do not "sufficiently understand" scale of challenge facing NHS, says NHS Confederation chief
Five Year Forward View is not deliverable in the current spending envelope, he warns
Crucial NHS service change could be delayed or even killed off because of the "political uncertainty" following the general election, the NHS Confederation's chief executive has warned.
Niall Dickson said the political instability could make it more difficult for local politicians to show the "courage needed" to take "difficult decisions" on service reorganisation.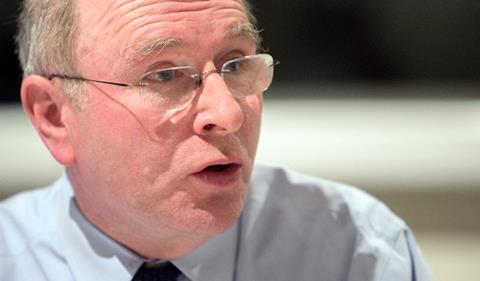 Such a scenario could have dire consequences for many of the NHS's 44 sustainability and transformation partnerships, which are pinning their hopes on savings from major service reconfiguration, which have not yet been consulted on.
The former General Medical Council chief executive, who joined the confederation in February, also called for the government to invest more money in the NHS and said the "scale" of the challenge facing the service was not fully understood by ministers and the "body politic".
Speaking exclusively to HSJ, Mr Dickson said: "We had a hope that after the election that there would be an opportunity, at the early point in the political cycle, where people [could] make difficult decisions. The problem we have is that political uncertainty may mitigate against people making those difficult decisions…
"Introducing new models of care sometimes means shutting down existing services. To do that of course you need to consult well… But if you do not have political support at local level and signals from national level that makes it an awful lot more difficult."
He said the Five Year Forward View was a credible roadmap but it was not deliverable within current spending envelope. The service did not have the "workforce or a workforce plan to enable us to deliver", he said.
Mr Dickson, who also led the King's Fund before the GMC, said he could not put a number on how much was required to stabilise the service. He reiterated the confederation's call for an Office of Budgetary Responsibility for Health and Care to provide independent advice on NHS funding requirements.
Before the election it also called on the main parties to pledge in their manifestos to spend at least a fixed percentage of GDP on the NHS.
Mr Dickson also cited pay restraint as a major problem, but said he could not determine what was a fair deal for staff because this fell under NHS Employers' remit.
"What we are saying is there is a recognition that the public sector has fallen behind the private sector, and we shouldn't keep assuming you can suppress wages and not see an impact on morale… and recruitment," he said.
He also warned there would be a "significant problem" if the issues around Brexit and staffing were "not sorted out very quickly".
"There is no doubt the Brexit result has had an impact on EU staff. Despite assurances employers and others have tried to give, there are [EU staff] who feel less welcome.
"I don't think we have any doubt either that there is an emotional issue here. That is one of the reasons why we are urging government to settle as quickly as possible, once and for all, the position of the people who are here now, and give them all the assurances and guarantees.
"We also want, as quickly as possible, to say that Britain is 'open for business'. We want to see staff from Europe coming to work here," Mr Dickson said.