New batch of national clinical directors at NHSE/I appointed
Names of cancer, respiratory, and diabetes NCDs emerge
Others not yet named
A new national clinical director for cancer has been appointed, along with two other NCDs.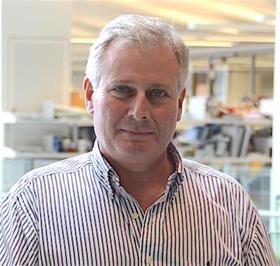 NHS England and Improvement put all 19 NCD posts out to advert in the spring, in what it called "a planned recruitment exercise, as all current contracts are coming to an end".
Most or all of the posts have now been recruited to, and several of the NCDs have started work, but NHSE/I has not yet announced them publicly.
In an email to organisations it works with, NHSE said the new cancer NCD was Peter Johnson.
Professor Johnson is professor of medical oncology at the University of Southampton and director of the Southampton Cancer Research UK centre.
Since 2018, he has also been director of the Francis Crick Institute cancer research network, and he was Cancer Research UK's chief clinician from 2008 to 2017.
He has been involved in developing genomic analysis for routine care, and specialises in haemato-oncology and cancer immunology.
According to a note from NHSE/I national cancer director Cally Palmer, who is also chief executive of the Royal Marsden Foundation Trust, Professor Johnson will "chair the clinical group which is part of our governance structure for the national cancer programme", "play a central role ensuring we continue to have strong clinical input into key projects such as rapid diagnostic centres and the faster diagnosis standard", and "support cancer alliance clinical chairs to implement the ambitions of the long-term plan for cancer".
The previous cancer NCD was Chris Harrison, a medical director at The Christie FT.
Meanwhile, the new NCD for respiratory services is Andrew Menzies-Gow, director of the lung division and deputy medical director at the Royal Brompton & Harefield FT, and a professor of respiratory medicine at Imperial College London. The previous NCD was Mike Morgan, respiratory consultant and honorary professor in Leicester.
The NCD for diabetes and obesity remains Jonathan Valabhji, consultant diabetologist at Imperial College Healthcare Trust and professor of practice at Imperial College; and Partha Kar, diabetes and endocrinology consultant at Portsmouth Hospitals Trust, will be national specialty adviser for diabetes, with the portfolios type 1 diabetes and technology.
NHSE/I is expected to identify the remaining NCDs soon.
HSJ National Cancer Forum
The HSJ National Cancer Forum takes place on 18 March 2020 at the Park Plaza Victoria in London. Taking place over one day, the forum will bring together the cancer community to discuss national policy and how to deliver the long-term plan at a local level. The event is free to attend for the relevant audience from the NHS. By attending you will gain clarity on and hear analysis of national policy from those responsible for shaping it, and understand how to implement it in your area. You will also explore the future of cancer care, and the innovations along the whole pathway.
Register your interest
Source
Information provided to HSJ