Draft health service safety investigations bill laid before Parliament
Proposes to extend "safe space" legal protections to trusts so they do not have to disclose what they are told during safety investigations
Keith Conradi previously criticised plans as they have the "potential for enormous misuse"
A new health service safety investigations bill pushes ahead with controversial plans to allow local NHS trusts to investigate safety breaches without the need to disclose the information uncovered.
Under proposals put to Parliament today, the Healthcare Safety Investigation Branch will become an independent statutory body with legal powers to conduct investigations into patient safety incidents.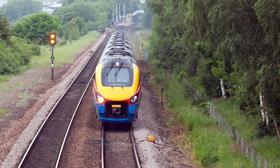 The draft bill also confirms that in addition to HSIB, local trusts will be able to create a legal "safe space". This would allow staff to talk about errors without the trust, in most cases, having to legally disclose what it is told.
HSIB chief investigator Keith Conradi previously told HSJ that there was the "potential for enormous misuse" of safe space protection if the government extended its use to local organisations.
Government advisers also previously criticised the extension of safe space legal protections, saying the idea was "dangerous" and "doomed to cause problems".
Despite these concerns, the bill proposes that all trusts can apply to HSIB for "accreditation" to carry out external investigations, including the use of safe space.
It said it was up to HSIB to "determine and publish criteria that it will use in deciding whether to accredit a trust to do external investigations" but did not mention a timeline for this work to be carried out.
A Department of Health statement also said the accreditation system would be established "in time" but gave no indication of when it hoped the scheme would launch.
Peter Walsh, chief executive of the patient safety charity Action against Medical Accidents, took part in the expert advisory group set up by the DH to advise on HSIB. He told HSJ that safe space legislation "must not" be extended to local trusts.
He said: "We believe this would be against the letter as well as the spirit of the duty of candour and must not be allowed. Whilst we welcome the provisions for powers and independence for the HSIB, of which we are supportive, these affronts to patients' rights would destroy public confidence in HSIB and NHS investigations and undermine recent advances made in openness, transparency and a just culture."
AvMA also raised "serious concerns" about the bill prohibiting disclosure of information that is "directly relevant" to a patients' treatment or the patient or family concerned with the investigation.
The accreditation pathway was the stronger of the suggestions proposed in the government's safe space consultation that closed in April. The consultation said the extension of safe space to trusts would depend on them meeting "certain criteria such as training or accreditation".
A government factsheet said the safe space legislation means HSIB and accredited trusts will be "prevented from disclosing information held by HSIB or an accredited trust in connection with an investigation, except in certain limited circumstances or where the High Court makes an order for disclosure".
The DH statement added: "It is hoped that the safe space model will encourage more participants in investigations to speak out about safety concerns to help identify and address risks across the NHS. This approach is already used in the safety critical rail, aviation and marine industries – all of which have achieved dramatic improvements in industry safety."
Mr Conradi said earlier this year that this would not mean "immunity" for unlawful acts or serious harm, but if the safe space was "misused" by trusts it may "ruin" the benefits of the approach for HSIB.
Today, Mr Conradi said: "We very much welcome the publication of the draft bill. It's a key step towards HSIB's further independence and we look forward to hearing the variety of views and comments on the bill's content."
HSIB was established after recommendations following the Morecambe Bay inquiry. The branch has carried out its first investigation and will publish detailed reports after each one to help develop national standards on investigations.