The Department of Health has revealed its long awaited plans to reform professional regulation, which could see the number of organisations cut.
Ministers want to reform the legislative basis for regulators such as the General Medical Council and Nursing and Midwifery Council so they can be more flexible in how they deal with less serious cases of misconduct.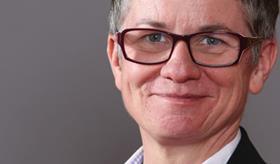 The number of organisations could be reduced and a single online searchable register for all healthcare professionals could be created. There could also be one single set of standards "underpinned" by professional specific standards created by each regulator.
David Cameron promised to reform the "outdated" professional regulation model after the publication of the Francis report in February 2013. Despite proposals from the Law Commission in 2014, no firm plans have emerged until now.
The delays have previously prompted criticism from the former GMC chief executive Niall Dickson and NMC chief Jackie Smith.
A consultation, launched today, said "outdated procedures", in some cases 150 years old, mean regulators can act in "confusing, inconsistent and slow" ways and leave the public unsure which professionals are regulated by which body and against which standards. The DH said in some cases different regulators could impose different sanctions on staff for the same professional failings.
The consultation document said: "There is no clear rationale for the current position of having nine regulatory bodies. Some regulators have a large number of registrants and others have relatively few. Research suggests that efficiencies begin to accrue when a regulatory body has a registrant base of between 100,000 and 200,000. Five of the regulatory bodies are smaller than this, contributing to additional costs of the regulatory system…
"The four UK governments believe there is need for radical change. The four UK governments would be keen to understand what form a system containing a reduced number of regulators (possibly to three or four) might take."
Minsters will also suggest shared back office functions and joint working to reduce costs.
According to the document, the government wants to reform regulation to make it more streamlined for simple cases and reduce the adversarial fitness to practise model. However, it makes clear fitness to practise hearings would continue to be a "key function" but a more proportionate approach will mean regulators can take a "preventative and supportive approach" earlier on.
GMC chief executive Charlie Massey, a former DH civil servant, said the existing law was a "roadblock" to improvement. He said: "What we need is legislation that allows us to be swift and efficient in carrying out or primary duty – keeping patients safe – while reducing the burden on doctors. We hope the government will act on their commitment and introduce legislation that is fit for purpose as soon as possible."
Ms Smith added: "I've made no secret of the urgent need for regulatory reform. Our current legislation is woefully outdated and prevents us from being the modern regulator we want to be."
The DH said it expected regulators in future to work in partnership with employers and universities "to ensure that the recruitment, education and training systems they assure and operate are delivering the right people, that they are teaching the right things and that behavioural problems identified early in a professional's career are properly addressed".
Health minister Philip Dunne said: "The UK's model of professional regulation for healthcare professionals has become increasingly complex and outdated. It needs to change to protect patients better, to support our health services and to help the workforce meet future challenges. This consultation is a major step towards developing a modern system of regulation for healthcare professionals."
The consultation closes on 23 January.