London's long awaited health devolution deal has been signed off by government, following months of delay.
The agreement has been described as a "significant step forward" for the capital.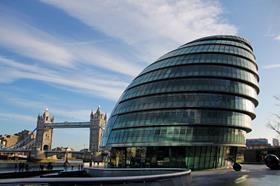 The deal will provide new flexibilities over the use of money raised through the sale of NHS assets, streamlined NHS regulation and delegation of commissioning responsibility for primary care and specialised services, in a bid to encourage investment in prevention.
Councils and NHS organisations will also establish a London Workforce Board to take a joint approach across health and social care.
Plans for a London health devolution deal were announced by the chancellor in March but the signing of a memorandum of understanding a week later was called off at the last minute. Local Government Chronicle reports the memorandum of understanding was agreed by all parties, including the Department of Health and the Treasury, but was waiting for sign off from Number 10.
It was finally signed by London mayor Sadiq Khan, health secretary Jeremy Hunt, London Councils and NHS leaders this morning.
Mr Hunt said: "This agreement will put local people in the driving seat about the health and care they receive in the capital and means that Londoners will have more of say on how their healthcare needs are met now and in the future."
The agreement has been reached following pilots in five areas, which explored new ways of working across the health and care system.
Chair of London Councils Claire Kober said the agreement was a "significant step forward for London".
She added: "It is crystal clear from what we have learned from the devolution pilots that Londoners are crying out for a health and care system that ensures access to high quality treatment when and where they need it, and enables them to live fulfilling and independent lives in their own homes, with access to community based preventative services. Devolving power locally and building a real partnership between local government and the NHS is the best way to deliver this."
The implementation of the deal will see the establishment of a London Estates Board to manage the release of capital from surplus NHS estate to invest across the system. A statement said the board would bring together "local and national partners".
A document summarising the agreement said the capital's councils and the Greater London Authority will be critical partners in the process with a commitment across all organisations to help address the need for new homes and schools.
This could involve new health and public sector facilities being co-located to create a "fit for purpose primary and community care infrastructure".
The document said to date there have been few incentives for NHS trusts to declare their assets as surplus as leaders have not been reassured that funds generated through a sale would be reinvested in improving health and care facilities.
It said the NHS would work in partnership with councils to ensure the highest possible value for sites by considering opportunities to create "marriage value" by combining them with other nearby publicly owned sites.
The deal will also see a new system of NHS regulation established to make it easier for health and care organisations to work in an integrated way. NHS England and NHS Improvement are developing joined up processes for London, including joint appointments in key roles, to enable whole health systems to be regulated rather than on an organisational basis.
NHS England chief executive Simon Stevens said: "This strengthened partnership has the potential to unlock funds for reinvestment in much needed modern NHS buildings and clinics across London, as well as kick starting more concerted action on rising health threats such as obesity and air pollution."