Local and national government must engage further in the debate over "difficult" options for establishing sustainable settlement for social care and help secure radical reform of the system, according to two government advisors on the forthcoming green paper.
Nottinghamshire County Council's director of adult social care, health and public protection David Pearson told the Association of Directors of Adult Social Services Spring seminar last week organisations like Adass and the Local Government Association must not "stand aside" from discussions on future funding models, such as using general taxation and reforming benefits for older people.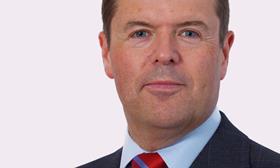 Paul Burstow, chair of the Social Care Institute for Excellence and a former Liberal Democrat social care minister, told the same session there is "no pain-free solution" to future funding and more work must be done to promote wider public understanding of social care.
Both Mr Pearson and Mr Burstow said the current system must be stabilised to pave the way for effective, widespread reform.
Mr Pearson said the older generation have £1.5tn of wealth while younger people had suffered most from austerity. He mooted options such as requiring the over-65s to pay national insurance or making changes to attendance allowance.
Mr Pearson added: "Adass, the LGA and others cannot stand aside on this issue. There is a huge amount of consensus for reform and sustainable funding.
"We can't say when it comes to the difficult issues it is not up to us to muddy our hands with this.
"We have got to try and join the debate and try to be positive about the options."
Mr Pearson said securing sufficient funding for the existing means tested system is vital, with the current "fragmentation" of the self-funding and state-supported markets creating widespread inefficiencies.
"Reform is important but if we don't get a sustainable funding settlement it will be rather like indulging in landscape gardening while dealing with and earthquake," he added.
Mr Burstow said if the green paper is not "bold" on a new funding model for social care "it is pointless".
He referred to analysis by the Office of Budget Responsibility last year which found 10.7 per cent of GDP will need to be spent on health and long term care by 2036. The spending level in 2016-17 was 8.3 per cent.
He said: "The reality is [the green paper] has to be very clear there is not a pain-free solution.
"There is no way of raising the extra money the Office of Budget Responsibility has said we will need to be spending on adult social care over the next period without tapping someone up to find that money."
Mr Burstow said public understanding of social care since the last election – when the Conservatives were forced to drop plans for a capital floor on costs of £100,000 while including the value of people's homes in the means test for domiciliary care – is "a mile wide but only a few inches deep".
He added the green paper must be clear about fairness and "fairness for who" in any proposals, describing it as the key "trade off point", to remove "landmines" when making the case for pooling risk.
Mr Burstow added: "The government recognises that collectively the nation state is the most powerful way of pooling risk.
"I hope we will see that thought through and applied in the way in which the government articulates its thinking."
He said a "blended approach" to the funding system was required and he personally favoured changes to national insurance to remove the "arbitrary age cut offs".
Mr Burstow also said there is a "compelling case" for a hypothecated tax, with social care placed within the "slipstream" of the NHS as it is a greater public priority for further funding.