Healthwatch England will remain free to criticise the Care Quality Commission even after it has been "embedded" into the regulator, the CQC's chief executive has promised.
Last week HSJ revealed how the independence of the health and care consumer champion had been "downgraded" by the Department of Health.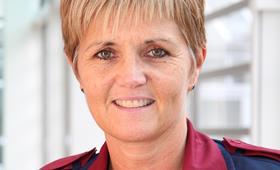 The DH has decided to replace HWE's chief executive with a "national director", and for the first time its leaders will directly report to the leaders of the CQC.
However, David Behan has said even though the national director will report to him, they should have the confidence to criticise the work of the CQC if they believe it is necessary.
"I am absolutely confident that HWE will have full operational independence in the way that they discharge their responsibilities," he said.
Mr Behan said HWE would financially benefit from being more closely integrated with the CQC.
"At the minute they're not [based] in [the CQC's headquarters], so they're paying over half a million pounds in admin costs for a building.
"[In the future] they won't have to find that money, so what that means is that the money that they do get will be able to go on supporting the network of local Healthwatch".
Mr Behan compared the position of HWE to that of the new national guardian for NHS whistleblowers, Dame Eileen Sills. Her office is independent but will be hosted by the CQC.
"If Eileen wanted to raise a concern about the way that we'd dealt with someone raising a concern with us I'd expect her to do it," he said.
"And if HWE were to raise a concern about whether we'd given sufficient weight to the voice of people using services I'd expect them to do it as well."
Exclusive: Regulators plot new 'single view of quality'
1

2

3

Currently reading

Healthwatch England will have 'freedom to criticise CQC'