HSIB chief investigator says he cannot see local "safe space" powers working
First full report and safety recommendations could be published near Easter
Frontline staff have been open with investigators
The chief investigator of the Healthcare Safety Investigation Branch has rejected the government's plan to allow NHS trusts to use its powers to investigate themselves.
Keith Conradi said he could not see how such a proposal was going to work in practice and trusts would not be independent and impartial investigators, which was the "beauty" of what HSIB brings to the NHS.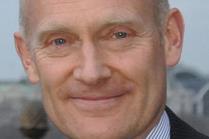 Ministers have proposed extending HSIB's "safe space" powers to trusts through new patient safety legislation, which would enable local organisations to investigate themselves and each other with evidence, such as statements from staff kept secret from families and not shared with other bodies such as the Care Quality Commission or General Medical Council.
Mr Conradi, who was previously chief investigator for the Air Accident Investigation Branch, said the proposals made him "uncomfortable". He said: "That is not a precedent that has been set in the transport world. To me it is akin, in the aviation world, to giving powers to the British Airways flight safety team to be able to use those powers to do their own investigations.
"I have said [to the Department of Health] that I can't envisage how that is going to work. HSIB is impartial, we are not going in with a side. I struggle to see how, with the British Airways team investigating themselves, they can be said to be impartial and independent. They just can't be and the same would apply to trusts. I don't see how they could be."
He said his preferred model would be a regional HSIB structure with investigations carried out by independent branch employees.
Mr Conradi said he expected HSIB's first full report looking into the transfer of critically ill patients between hospitals to be published near Easter at the end of March. This would likely include its first national safety recommendations and the investigation "will bring some meaningful change", he added.
HSIB was established in April 2017 with the aim of bringing a "no blame", human factors learning approach to serious safety incidents. It has launched several national investigations.
Mr Conradi said: "We gather the evidence and the important thing is we then raise our eyes upwards to look not at the local trust but at what is going on in the regulatory field and what the national experts and bodies are saying about this.
"I anticipate the vast majority of recommendations will be made to national bodies because that is really what we are about."
Mr Conradi said the organisation had been "received pretty well" by trusts but a minority had shown "defensive curiosity". He added: "People have said: 'Come into the organisation but you will find we do everything by the book. You won't find there is an issue'."
He said frontline staff had been cooperative. "A lot of people just open up and really do want to talk. I don't know if its cathartic but people seem to want to get everything off their chest. Some of the investigators have been surprised about how keen people are to speak to us," he said.
However, he also expressed surprise that in some cases HSIB had been the first organisation to contact families.
Mr Conradi said: "In some cases, we are the only people who have spoken to [families]. It is one of the most staggering things that I have found.
"Families have prime evidence. In nearly all cases, they were there and were probably the constant throughout the process we are looking into. Why on earth wouldn't you want to interview them in depth to understand what happened? I have been surprised by this. It's a handful of cases so far but it might be symptomatic of a bigger picture; we will have to wait and see."
HSIB chief rejects plan for trusts to investigate themselves
1

Currently reading

HSIB chief rejects plan for trusts to investigate themselves

2