Jeremy Hunt has said he would "love to serve another two to three years" as health secretary. In a major interview with HSJ he also set out wide-ranging plans for the next phase of his tenure.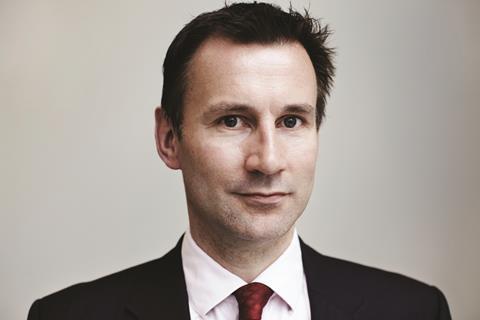 Jeremy Hunt
Mr Hunt was put in the Department of Health top job in September 2012, so he has already passed the four year mark. Remaining in post for a further two years would make him the longest serving senior minister in NHS history, surpassing Aneurin Bevan and record holder Lord Fowler.
Lord Fowler served in his ministerial position for five years and nine months and Mr Bevan for five years and five months.
In the interview Mr Hunt also revealed:
The health secretary also said he had "never been prouder" than after the recent publication of the Care Quality Commission's State of Care report, despite the "grim reading" it provided, as it showed the NHS was leading the world on the transparency of its health services.
Hunt: I want to be health secretary until 2019
1

Currently reading

Hunt: I want to be health secretary until 2019

2

3

4

5

6

7