Jeremy Hunt has said that his biggest mistake to date as health secretary was to rely too heavily on inspection to improve poor care before he realised that culture change would have a greater impact.
Speaking at a meeting convened by HSJ to discuss the government's health policy and his leadership, the health secretary signalled that measures to reduce the inspection burden on GP practices would be announced "soon".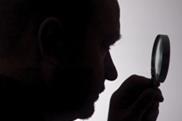 Also present were British Medical Association council member and Tower Hamlets Clinical Commissioning Group chair Sir Sam Everington, Health Foundation chief executive Dr Jennifer Dixon, Central and North West London Foundation Trust chief executive Claire Murdoch and HSJ editor Alastair McLellan.
When asked what had been his biggest mistake as secretary of state, Mr Hunt said: "I'll be very open about the fact that it took me a while in the job to understand that the most important thing that any organisational leader can do is think about how to change culture.
"I shied away from that because it felt so nebulous and also impossible to do, but I have concluded that, actually, in any large organisation that is the most important thing because that is what stays long after you have gone."
He added: "Three years ago when I had just become health secretary and I was dealing with the government's response to the Francis report, that [creating a safety culture] was not at the heart of my response.
"I didn't think about how you change a culture around what an individual clinician does on a daily basis, because I hadn't spoken to enough people or given it enough thought and my response then was the new CQC inspection regime."
He claimed some success for this approach, including a reduction in avoidable harm and MRSA rates, as well as the "turning around" of those trusts placed into special measures.
But Mr Hunt added: "If you are going to really succeed in changing something in a very large organisation, I think you have to allow people like me the chance to develop policy on an iterative basis."
Mr Hunt put forward his hosting of this month's global patient safety conference and the creation of NHS Improvement as examples of "a strategic approach to quality, safety, efficiency and performance".
Sir Sam asked Mr Hunt what the government planned to do to "reverse the tide" of decreasing resources, workload pressures and regulatory burdens faced by general practice.
Both the BMA and Royal College of GPs have asked for the CQC inspection of practices to be radically scaled back.
Mr Hunt replied: "We can do things in all those areas because I think transforming general practice is central to transformation of out of hospital care alongside mental health services and community services.
"We need reverse the direction of travel on resources.
"We need to deal with bureaucracy, and I think that technology can be a great help."