Autumn statement document reveals plan to make "off-payroll" workers pay more tax
Treasury says public sector employers will be responsible for tax after April 2017
Concerns over costs of off-payroll workers have increased in recent years
"Off-payroll" workers in the NHS, such as interim managers, will be forced to pay the same level of tax as substantive employees under plans set out by the Treasury today.
From April, the responsibility for managing the tax that off-payroll workers in the public sector pay will be handed to employers.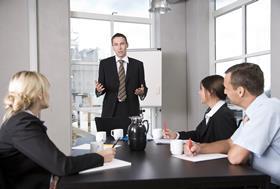 The changes will affect interim senior managers and locum doctors and other agency staff who set up personal companies they are paid through, which allow them to limit their tax liability.
In a document published after chancellor Philip Hammond's autumn statement in the House of Commons this afternoon, the government said it will make changes to tackle "high levels on non-compliance" with existing rules.
The document said: "The government will reform the off-payroll working rules in the public sector from April 2017 by moving responsibility for operating them, and paying the correct tax, to the body paying the worker's company.
"The government believes public sector bodies have a duty to ensure that those who work for them pay the right amount of tax. This reform will help to tackle the high levels of non-compliance with the current rules and means that those working in a similar way to employees in the public sector will pay the same taxes as employees."
The Treasury said a 5 per cent tax free allowance would also be removed for those working in the public sector "reflecting the fact that workers no longer bear the administrative burden of deciding whether the rules apply".
The level of tax paid by interim managers and other off-payroll staff has been a concern for a number of years.
The Treasury and former NHS England chief executive Sir David Nicholson announced a crackdown in 2012 and the government introduced regulations requiring trusts to directly employ interim staff.
Last year health secretary Jeremy Hunt ordered a review of executive pay at every NHS hospital in England, including a direction that trusts and CCGs focus efforts on off-payroll workers.
HSJ Live 23.11.16: No extra money for NHS or social care
1

2

Currently reading

Interim managers to pay equal tax under new rules