The County Councils Network said expected reductions in delayed transfers attributable to social care, issued by the Department of Health last week, are significantly higher for counties than other types of local authorities.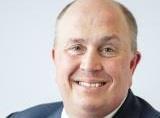 The letter sent to Mr Hunt on 8 August, signed by CCN health and social care spokesman Colin Noble, said counties face "an uphill battle" to deliver average reductions of 43 per cent, compared to targets of 31 per cent for metropolitan boroughs and non-CCN unitary authorities, and 19 per cent for London boroughs.
The targets were revealed by Local Government Chronicle last month after they were sent to council chief executives, with some leaders calling them "undeliverable". They showed that more than a third of councils were required to reduce delayed transfers by 50 per cent or more by September.
A letter accompanying the targets said the government would "take stock of progress" in November and "consider a review" of 2018-19 allocations of the £2bn additional better care fund money announced for social care in March. This could see poorly performing councils lose out on anticipated funding.
Mr Noble, who is leader of Suffolk County Council, said the "arbitrary" targets do not recognise historic underfunding of counties compared to other types of councils and the "complex drivers" of delayed transfers in rural areas, such as the high proportion of adults aged over 65 and the fastest growing elderly populations.
He added that the short timeframe for councils to implement new practices and demonstrate improved performance was counterproductive as it could undermine efforts to find long term solutions to pressures on the system.
The letter said the targets could also lead to "perverse behaviours" as councils with little chance of hitting the target may decide to reduce care packages for fear of funding being withdrawn.
Mr Noble said the targets were "a backwards step" that would lead to vulnerable people suffering.
He added: "Counties are the lowest funded councils for social care – they need a sustainable solution, not this double whammy of underfunding and the prospect of funds being withdrawn."
The warning from councils comes ahead of the publication on Thursday of the NHS bed availability and occupancy data for the first quarter of 2017-18.
By combining the bed base numbers with DTOCs data published earlier this month, the sector will be able to see how close it is to the target for NHS related DTOCs to be below 3.5 per cent of the service's overall 131,000 bed base. The target was set in the 2017-18 NHS mandate.
NHS Providers calculated that as of June it was 5.6 per cent. It raised concerns about being able to bring the rate in line with the target by September.