Chris Ham has announced he will leave the King's Fund at the end of 2018.
Professor Ham took up his position as chief executive of the think tank eight years ago when he succeeded Niall Dickson. He had previously worked at the organisation between 1986 and 1992.
HSJ understands he plans to continue to make a contribution to improvements in health and care through writing, speaking, and advising.
Prior to joining the King's Fund as chief executive he had held several senior roles.
These include director of the strategy unit in the Department of Health between 2000 and 2004, an advisor to the World Health Organisation, and a non-executive director at Heart of England Foundation Trust.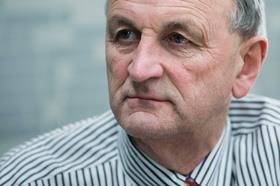 Professor Ham also ran the University of Birmingham's Health Services Management Centre, and he was awarded an honorary doctorate by the University of Kent in 2012.
He was one of the earliest, and most enthusiastic, proponents of integrated health and social care in the UK.
In 2004 Professor Ham was awarded a CBE for his services to the NHS.
Sir Christopher Kelly, chair of The King's Fund's board of trustees, said: "Chris will leave behind a very considerable legacy.
"Under his leadership, the Fund has grown in influence and become a stronger organisation. He will leave it in very good health and will be greatly missed by his colleagues.
"The board of trustees has begun the process of finding a successor with the aim of having someone in place by the time he leaves at the end of the year."
Source
King's Fund press release