A Labour government would create a new "safety and excellence regulator" to oversee a revised process for regional reconfiguration of the NHS, a draft of the party's election manifesto says.
The leaked draft, one of several versions, provides more detail of how a Labour government would "halt" the 44 sustainability and transformation plans and redraw them "with a focus on patient need rather than available finances".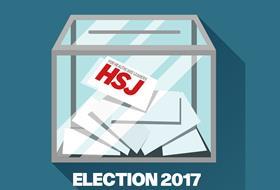 This process would be overseen by a new regulator called NHS Excellence. It is unclear whether this body would replace existing regulators such as the Care Quality Commission and NHS Improvement.
The draft also says Labour would "reverse privatisation" of the NHS and impose legal requirements on the health secretary and NHS England to prevent "excessive private profits".
As with some other policies already announced, extra money for the NHS would be funded by taxing the wealthiest. The draft says £6bn of extra funding would be raised for the NHS annually by increasing income tax for the top 5 per cent of earners.
Money would also be saved by "halving the fees paid to management consultants".
The manifesto includes policies already announced such as: increasing NHS staff pay; halting STPs; and free car parking across the NHS.
Other policies include:
greater power for the health secretary and more independent financial oversight of the system;
an Office of Budget Responsibility for Health to oversee spending;
scrapping the Health and Social Care Act 2012;
setting up a £250m children's health fund;
guaranteeing the rights of EU staff working in the NHS; and
creating a new criminal offence for attacking NHS staff.