Labour have threatened to table amendments to the government's Healthcare Safety Bill if ministers fail to take action on three areas of patient safety in the NHS 10 year plan.
Shadow health secretary Jonathan Ashworth called on the government to put patient safety at the "front and centre" in the 10 year plan after ministers "repeatedly put finance first", and criticised health and social care secretary Matt Hancock for endorsing online GP provider Babylon despite safety concerns from doctors.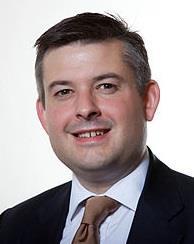 Mr Ashworth raised the prospect of the National Institute for Health and Care Excellence resuming work with trusts over safe staffing levels, and said Labour would also seek to strengthen the new medical examiners service due to be rolled out from April next year.
He said Labour would look to force the changes through amendments to the proposed legislation to put the Healthcare Safety Investigation Branch on a statutory footing.
A Labour source told HSJ the party wanted NICE to restart the work it was doing before NHS England and the Department of Health and Social Care suspended it in 2015. They said: "We would reinforce the work carried out by NICE by giving it a new legal basis and we'd look at whether there are health settings which would benefit from legally enforced staffing ratios."
They said Labour wanted to invest in more staff through its costed plans set out at the 2017 election. Those plans included increasing income tax for the highest five per cent of earners, increasing tax on private medical insurance, and halving the fees paid to management consultants.
On medical examiners the Labour source added: "We want to look at how effectively the government have implemented the recommendations of the Shipman inquiry and we think ministers need to look again at whether putting them in local authorities rather than trusts would strengthen their independence and effectiveness."
Labour's bid to outflank the Conservatives on safety comes after HSJ revealed the government had watered down plans for the medical examiner service with MEs based in hospital trusts and employed by the NHS.
Speaking on Sunday at the Labour conference in Liverpool, Mr Ashworth warned of the "huge threat" to patient safety from Mr Hancock's "rush to endorse privately run online GP services without proper mechanisms in place to protect patients".
It comes after Mr Hancock told The Telegraph newspaper every patient should have access to GP at Hand, provided by Babylon Healthcare.
"There are serious questions to be answered about why he is going out of his way to endorse this private service which has been so roundly criticised on safety grounds by actual doctors," Mr Ashworth said.
"The NHS 10 year plan must come with clear rules on safer NHS staffing, a beefed up role for medical examiners, and proper rules to keep patients safe from rogue apps and private tech developers."
Asked if Labour would oppose the HSIB bill, the party source said Labour would "not oppose, but propose to strengthen it".
Source
Jonathan Ashworth speech; Information obtained by HSJ
Source Date
September 2018