STP requests national bodies regulate accountable care organisations as a "single system" rather than on an individual organisation basis
North East London plan outlines capital investment needs of £500m-£600m and asks for central support to cover "above normal" PFI costs
Footprint to set up GP practices with diagnostic capability, serving populations no smaller than 10,000-15,000
The North East London sustainability and transformation plan asks that national regulators move to a "single system" approach for areas planning to implement accountable care systems.
The document, published last week, sets out plans for an accountable care system to go live in Barking, Dagenham, Havering and Redbridge by April 2018.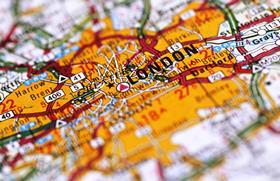 Outlining changes the footprint "asks" for, the plan says: "Accountable care systems and integrated care require whole system collaboration and a shared commitment to patient outcomes.
"As such, they need consistent regulatory responses that treat the underlying partners in care as a single system. We request that where plans exist for accountable systems, the system be regulated as a whole, despite the fact that there are distinct underlying organisations."
A year ago, Barking and Dagenham, Havering and Redbridge clinical commissioning groups were named as one of NHS England's devolution pilot sites with the aim that the area would create an accountable care organisation.
According to the plan, a business case is being written and will include plans for the "pooling of health and social care budgets" and a "single leadership team" responsible for both the development of the accountable care system and business as usual activities.
City and Hackney CCG is also planning to expand its devolution pilot to an ACS, which will develop a "fully integrated commissioning function" across the CCG and two local authorities.
Included in the STP "asks" is "flexibility on health and social care funding arrangements and freedom to break from existing regulation".
The plan also sets out a case for capital investment of £500m-£600m and asks that organisations can retain capital receipts and for "central support to cover PFI costs above normal levels".
In relation to infrastructure savings and costs, the plan said it has savings opportunities of £10m that "relate predominantly to the acute reconfiguration at King George Hospital [in Ilford, run by Barking, Havering and Redbridge University Hospitals Trust], which is reliant on capital investments of £75m".
"Additional major capital investment costs relate predominantly to the Whipps Cross site [run by Barts Health Trust], and while a range of options are being explored, a solution will have to be found in any scenario. Business cases are under development for both KGH and Whipps Cross," the plans said.
The STP's intentions for primary care include plan for practices to have onsite diagnostics catering to a population of no smaller than 10,000-15,000.